CONFERENCE SCHEDULE
For purposes of planning your travel, please note that the conference will begin at 4:00 pm on Wednesday, July 11 with an Introduction to Mimetic Theory followed by dinner and an evening plenary session.  The conference will conclude with a banquet on Saturday evening, July 14.
Plenary Speakers have been finalized and their lecture topics and bios are posted.
REGISTRATION
Registration at the on-site price is now open. If you need more nights of housing, housing also has reopened. Additional meals can only be purchased through PDC–cash is not accepted on site.  Although meals may be purchased online through July 14, if you think you will need any additional meals, please purchase them as soon as possible. Regis Dining Services would like an accurate count for placing food orders.

REGIS UNIVERSITY ARRIVAL LOGISTICS AND CAMPUS INFORMATION
How do I get to Regis University from the Denver International Airport?
Regis is located 26 miles from the Denver International Airport.  Transportation options include:
Cabs (typically $50-90 one way): 
Yellow Cab: 303.777.7777

 

Metro Cab: 303.333.3333

 

Uber and Lyft
Van:  There is the SuperShuttle:  www.supershuttle.com  1-800-258-3826
SuperShuttle runs from 7:00 am MST to 11:00 pm MST.  After those hours, Attendees would have to use limos or taxis at airport: they run 24 hrs a day.
A two-hour cancellation is required for SuperShuttle reservations.
If several people are riding together, the ride may be longer as passengers are dropped off along the way.
Prices are $ 70 round trip, and $ 64 if reserved online.

 

There is also a 10% reduction if you make a reservation with the SuperShuttle app.

 

If one person books and pays online for an entire group (e.g., 2 other persons), we have been told that the cost is $64 for the entire group, not per person.

 

SuperShuttle has an additional service, called ExecuCar   www.execucar.com 800-410-4444.    It is a point-to-point private sedan service.  It runs 24 hrs a day, and is $ 85 EACH WAY, $ 82 if reserved online. 

 
Train:  Use the directions below to go to Westminster Station and take a cab (approximately $7.50) to Regis. 
How do I get to the DoubleTree Hotel from the Denver International Airport?
At the airport, catch the train at the Denver Airport Station (next to the Westin Denver International Airport Hotel in the airport) to Union Station Track 1.  Transfer at Union Station to the train to Westminster Northbound on Track 7.  The fare is $9-12 each way.  Call the DoubleTree to ask for a pickup at the Westminster Station (303-427-4000). 
How do I get from the DoubleTree Hotel to Regis University and back?
The hotel has a free local shuttle to take you from the hotel to the campus.  It is not an airport shuttle but will go to/from Regis, the Westminster train station, and other locations close to the hotel.  During the conference, at the beginning and end of the day, an extra campus shuttle rented by COV&R will supplement the DoubleTree hotel shuttle.  Specific schedules for this shuttle will be available at the conference check-in/information desk and at the hotel.
Where is the Shuttle pick up and drop off at Regis?
You may choose the location you would like, such as the Mountain View Room patio in Claver Hall (all sessions are in Claver Hall – D on the campus map).  You could also choose the Student Center (M on the campus map and location of the dining hall).  
Where is the conference check-in and information desk?
The conference sessions will be held in St. Peter Claver Hall (D on the campus map).  The check-in/information desk will be in the Recital Hall lobby Claver 120.
If I am staying in a residence hall, where do I pick up my keys?
The Residence Village is "H-1-H4" on the campus map.  
The "Residence Village" is fairly small.  The entire village is reserved for our group.  If you arrive between 8:30 am – 5:00 pm MST, call Housing at 303-458-4991.  Enter Parking Lot 1, pass the Field House (on your right), and the first modular unit on the right is the Housing office.
If you arrive after 5:00 pm MST, please call the after-hours and weekend number: 303-981-3870.  One of the Summer Staff members will meet you at the Residence Village – just past the Housing modular unit– and give you your key. 
If I paid for parking, where do I pick up my parking pass and where do I park?
The parking pass will be available at the check-in/information desk.  All conference guests should park in Lot 5, which is immediately adjacent to the Residence Village.
Where will I get my meal plan tickets and where will I eat?
Meal-plan meals are in the student café in the Student Center (M on the map).  No meal plan tickets will be needed.  When you go to the Student Center for lunch, just identify yourself as a member of COV&R who has paid through PDC for the meals.   
Regis Tech Tips for presenters.
Campus map to download or print.
TRAVEL
AIRLINE SERVICE
Denver International Airport is located at 8500 Pena Boulevard.  The DIA website provides flight schedules and updates.
When coming from the airport, travelers should go to Regis University's main campus called Regis University Northwest Denver(Lowell) campus.
CAR RENTALS
Near Campus: Enterprise Rent-A-Car, 7398 Federal Blvd, Westminster, CO 80030, 303.428.9999
Near DIA: Enterprise Rent-A-Car, Denver Intl Airport 23842 E. 78th Ave, Denver, CO 80249, 303.342.7350
[There may be other companies, but these are the only ones listed by Regis].
PUBLIC TRANSPORTATION
Public transportation in and around the Denver-Metro area is provided by the RTD bus and light rail system. The Information Desk in the Regis Student Center has several route and bus schedules which are available upon request. For additional information visit the RTD website.
TAXI SERVICE
Taxi cab service in the Denver Metro area is available 24 hours a day, seven days a week. The standard current rate for taxi cab service is an initial $1.60 and then an additional $1.60 for each mile traveled. It is also customary to tip the taxi cab driver 10% of the total fare.
Taxi fare from the airport to the campus runs between $60-70 (before 10% tip). Ride services estimate a cost of $35-40 under normal traffic conditions.
Two taxi cab companies in Denver are:
Yellow Cab: 303.777.7777
Metro Cab: 303.333.3333
Uber and Lyft are also available in Denver.
TRAIN SERVICE
Denver's train station is located in downtown Denver at 1701 Wynkoop Street. Denver is served by light rail (TheRide) and by Amtrak.
CAMPUS MAP

A campus map is available for downloading and printing.
ACCOMMODATIONS
On-campus:  Eighty rooms have been reserved on the Regis campus in the Residence Village, a townhome-style complex.  Each 3-bedroom/2-2 ½ bathroom unit is described as 3 doubles/6 persons; however, all units will be assigned as 3 singles for this conference.  Details on the townhomes are here.
Campus accommodations ($60.50 per night plus a one-time charge of $10 for linens) can be selected and with your registration.
Hotels
Nearby hotels:  We recommend the DoubleTree by Hilton Hotel.  When placing your reservation (303) 427-4000, request the Regis University Rate or use this special reservation link.  That is $114 per night and includes breakfast. The Regis rate is a percentage discount and is subject to fluctuation based on overall hotel occupancy.  Early bookings are more likely to lock in this current rate.

MEALS
To assist the Regis food service in placing accurate grocery orders from their suppliers, meal plans can be purchased on site only on an emergency basis.  Attendees are requested to purchase their meal plans during the registration process. Information about the campus food service and their recipes is available.
A campus meal plan can be purchased when you register for the conference.  Meal costs are $8.90/10.65/11.80 for B/L/D.  A Saturday evening banquet can also be selected then.
SPECIAL EVENT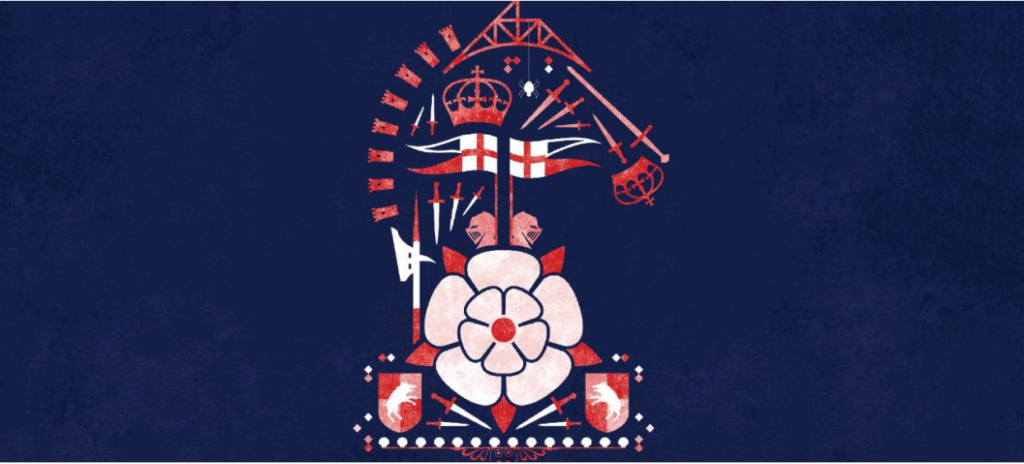 A Colorado Theatre of Envy:  Richard III by William Shakespeare
"Bloody thou art, bloody will be thy end."
On Friday evening, we will board a bus to attend the Colorado Shakespeare Festival (CSF) at the University of Colorado at Boulder.  CSF is the second oldest Shakespeare festival in the US and features professional actors.
From the Festival Description:  "The Bard's most murderous, malicious and mesmerizing king comes to the CSF indoor stage for the first time. Richard, Edward IV's deformed and embittered younger brother, will do anything to take the crown for himself—but once he has the throne, everything falls apart.  Four centuries later, the masterful conclusion of Shakespeare's Henriad history cycle still speaks volumes [perhaps especially for Girardians] about lies, honor and the dark side of ambition."
SATURDAY AFTERNOON EXCURSION
Foothills Explorer Tour Description– This four-hour tour by motor coach through the foothills of the Rocky Mountains is a great quick escape from the city and an introduction to the American West. Experience the famous Red Rocks Amphitheater, spectacular vistas and some unique small towns. Drive through the scenic Clear Creek Canyon along Clear Creek to Golden. Visit one of many downtown breweries with time to enjoy some brew and visit with colleagues. (Note:  If you want to go beyond the foothills into the mountains while you are in Colorado, see below under "Advice about Visiting Rocky Mountain National Park").
Tour Highlights:
Red Rocks Amphitheatre: Located in Red Rocks Park, the red sandstone formations are 290 million years old.  We'll start our tour here with box lunches.
Clear Creek Canyon: During tectonic uplift 10 million years ago, a 600-ft. deep canyon with steep walls was cut through a 2-mile wide valley. The canyon features a 1000 ft. deep V-shaped inner gorge.  One of Colorado's most pristine canyons, it largely has escaped development.
Downtown Golden: Founded in 1859, Golden was a gold rush mining town and the capital of the Colorado Territory until 1867.  Today it is home to a number of craft breweries and over 50 historic buildings. The bus will drop us off to visit downtown breweries of our choice or the oldest saloon in Colorado: The Buffalo Rose.
Box Lunch Included in Price • Gratuity Included • Beer/snacks in Golden not included. Pick Up / Drop Off: Regis University
ADVICE ABOUT VISITING ROCKY MOUNTAIN NATIONAL PARK AND POINTS WEST/SOUTHWEST:   Viewed from Denver, the Rocky Mountains look deceptively close; however, a drive into the mountains is, at minimum, a full-day event.  The route of choice goes through the national park. Taking into account summer park traffic, after leaving Regis, you will reach the park visitors' center at Estes Park in about 2 ½-3 hours. The main road inside the park (Trail Ridge Rd.) takes approximately 8 hours to drive one way, if stops are made at scenic lookout points. The last hour of the drive, close to the western park exit, is prime moose-spotting territory. Elk are prolific elsewhere in the park. Full-day bus tours from Denver are available, or you may want to rent a car and visit the park on your own before or after the conference. A number of other national parks and monuments, including the stunning and little visited Black Canyon of the Gunnison National Park, are located within 3-5 hours of Denver. Additional information is available here. The vaunted "most-white-knuckle-drive in America," a 25-mile stretch of US550 to Durango, through Silverton and Ouray, is 5 hours away. Named the Million Dollar Highway, it was cut out of the side of a mountain in the late 1880's. It traverses three 11,000 ft. mountain passes and features hairpin turns. And, no, there are no guard rails. Finally, if you have time for a longer adventure (at least a week), Denver is a great launching point for the "Grand Circle" of 12 national parks across 5 western states.