COV&R 2017 Annual Meeting: Identity and Rivalry
July 12-15, Universidad Francisco de Vitoria, Madrid, Spain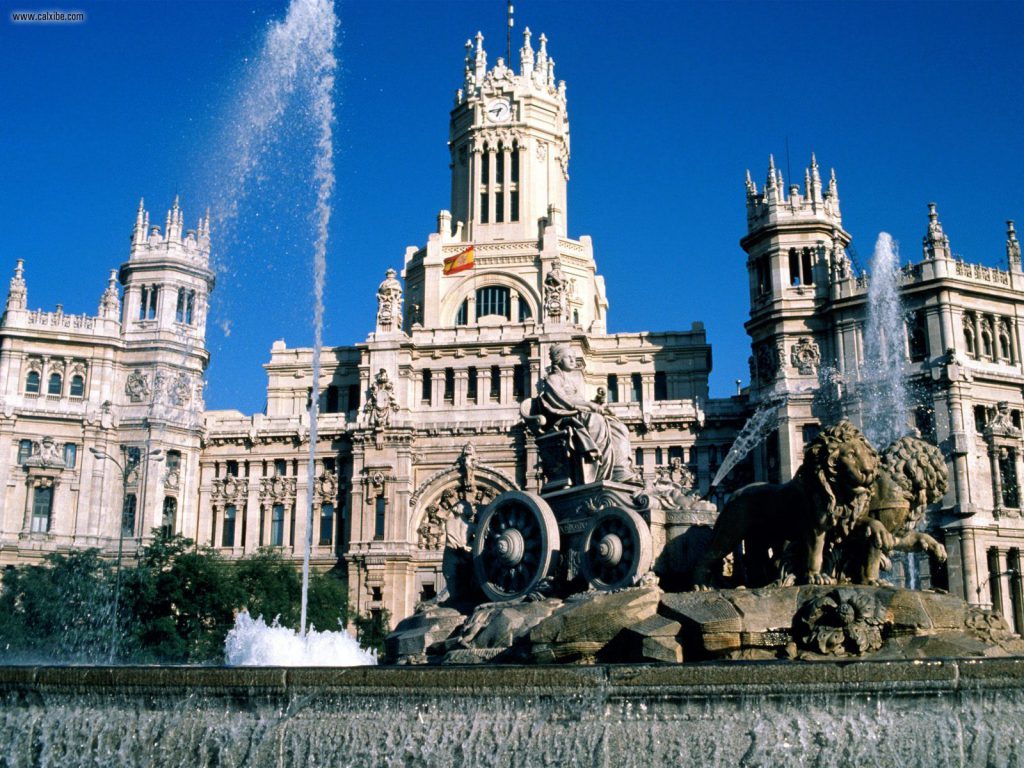 Complete information about COV&R's annual meeting is now available on the conference website, including online registration and a call for papers.
The deadline for submissions is 15 May.
---
Book Forum
The Prophetic Law: Essays in Judaism, Girardianism,
Literary Studies, and the Ethical
by Sandor Goodhart
From a session at the meeting of the American Academy of Religion, 19 November 2017, featuring the author's brief description of the book, comments by Jeremiah Alberg and Scott Cowdell, and a reply by the author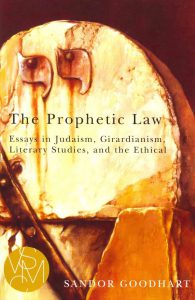 SANDOR GOODHART: Let me first thank Martha Reineke for arranging this session with the AAR, for inviting Jay Alberg and Scott Cowdell to address my book, and for the opportunity to talk with them and with all of you about it. The most descriptive I can probably be about it may be to tell you about the Samuel Bak painting, "Memorial" on its cover (which we were lucky enough to borrow from the Pucker Gallery). Samuel Bak is a Polish born painter (born in Vilna in 1933), who survived the Holocaust, and has lived in the United States since 1993. "Memorial," like other paintings of his, combines numbers, symbols, words, and figural images in striking ways that make up what I might best describe as the face of disaster. I thought it appropriate for the front of my book which is itself a gathering of some twelve essays I have written (plus the addition of a few by others) in four arenas in which I talk about René's ideas: interfaith dialogue, biblical scripture, literary writing, and philosophic writing. Drawing its title from an essay I delivered at a conference in Cerisy in 1983, the book reflects my engagement with Girardian thinking over the past four and a half decades which offers us a unique entree to these four subject areas.
JEREMIAH ALBERG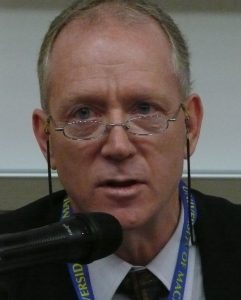 I read and reread Goodhart's work, continually finding new things – or being reminded once again of things that struck me before and now strike me yet again. I read and reread him because he is one of the few people who consistently teaches me how to read.
The book that we are commenting on can be looked at in two ways. In it the reader sees the development of Goodhart's own self-reflectivity. By that I mean that he discovers early on the way that Bible is written. The way that the second part of the story both flows with a certain necessity out of the first part at the same time that the latter corrects or even redeems the former. Goodhart becomes more and more aware of how much other writers, like Buber and Rosenzweig, but also Girard and Levinas, model their own writing on this paradigm and so how deeply his own reading is both product and a producer of this kind of thinking.
The second way that one can view this book flows out of and corrects this first way. It is not just that Goodhart started off with a Jewish insight, and then expanded its application to more and more areas, first bringing it into conversation with Girard's thought and then applying it to literary studies and finally turning to the ethical. Rather, one can trace out how a fundamental law, the law of anti-idolatry, gradually revealed its abundance to Goodhart.
I want to gaze for the few minutes I have into the depth of this law.
First of all, let's recall what Goodhart means by the law of anti-idolatry – the first of the ten "words" or commandments. Referring to the works of Buber and Rosenzweig he writes in the opening pages of the book we are celebrating:
It occurred to me…that a major misunderstanding of their work had circulated in academia. Their work concerned Jewish renewal, at the center of which was one idea: the law of anti-idolatry. Judaism is Torah-centered…at the center was the idea of commandments…in particular, the commandment against idolatry: "I am the Lord, not those other Gods that you have exalted in my place"—the first commandment ("I am the Lord, thy God") being explained by the second commandment ("no taking the name of God for nothingness"), and so forth…. Rabbinic Judaism, which we know today simply as Judaism…was the product of the prophetic law of anti-idolatry. (xix-xx)
So Judaism is anti-idolatrous.
This anti-idolatry seems to me to be both a bridge and a block to the relations between Judaism and Christianity. A block in the Schwager and Girard pieces in which Judaism is still seen as somehow deficient—not deficient in the area of anti-idolatry, but perhaps in the area of pruning God of his violence. For Goodhart, on the other hand, Judaism, in such passages as the Songs of the Suffering Servant, contains in full everything that the Passion accounts in the Gospels contain. Goodhart outlines these two perspectives and then in an extraordinary display of generosity of spirit he reconciles these perspectives through the proclamation of the Resurrection of Jesus. So not only is Jesus for Goodhart a "Jewish prophetic thinker throughout" because of his promotion of anti-idolatry (87). Goodhart also sees the uniqueness of the Christian text in the texts of the Resurrection. These are the texts that allow us "to see things through–perhaps for the first time in the history of Judaism–to their fullest conclusion…. The resurrection would appear to be the missing piece of the puzzle, the guarantee that something different and genuinely new is being presented in the Gospel. The resurrection completes the prophetic concretization of the anti-idolatrous reading Jesus inaugurates" (88-89).
The conclusion that Goodhart draws is striking: "Therefore the decision that sees Judaism as incomplete without its Christian counterpart is not a consequence of the resurrection but of the supersessionist and triumphalist postulates about it" (91).
Thus, a bridge between Judaism and Christianity has been constructed out of what first appeared to be a block.
Still, I want to probe deeper. The idolatry that Judaism and Christianity contest is scandalous. The idol is a skandalon. Thus, the law of anti-idolatry would seem to be open to being formulated in terms of avoiding scandal. But this is harder to do than it might first appear. One cannot simply say, "Do not cause scandal," in the same way that one can, and certain the Scriptures do command, "Do not worship false gods." And this even though the false gods are scandalous, are both attractive and repellant. Are violent. Why this asymmetry? Because the Bible is a scandalous text. It cannot not cause scandal. The scandal cannot be drained out of the text without losing the text, even if a scandalous reaction is the one that will lead to an idolatrous response; that is, even if a scandalous reaction is the wrong reaction.
Goodhart, following Buber, calls the Scriptures a "stammering text." By "stammering" from Martin Buber he means "impossible" texts, "to be understood…not as literal accounts, not even as metaphors, or representations of any kind…but as 'verbal traces of a natural event,' as a witness, as proclamation of that event, as it has deposited itself into the language which attempts to describe it and trips over itself – as stammering accounts" (137).
For Goodhart "a stammering is a stumbling that allows others the opportunity to wait for it, to respect its attempts to get where it is going, without ever displacing or usurping those attempts" (136). This stumbling is a form of scandal.
Goodhart outlines two ways we can misread the "stammering text" of the Scriptures, two ways we can miss what it is trying to tell us. The first is (1) to see it as not stammering, as literal; and (2) to see it as only stammering, as a scandal, as something offensive which causes us to reject it for that offense.
Goodhart goes further and characterizes biblical reading in general, "Biblical reading as practiced à la Levinas, Buber, and Girard," as "precisely such a stammering or stumbling interpretation, such a skandalon-like, reading. It is a reading that owns its own violence, not in order to go on from it, but in order to give it up" (137). Now there is an interesting ambiguity in this statement by Goodhart. Are Levinas, Buber, and Girard scandalized, scandalizing, or both?
I understand Goodhart to mean that adequate readings of the Judeo-Christian Scriptures recapitulate the scandalous nature of these Scriptures. They cannot not be scandalous, and yet they command us not be scandalized. And precisely this raises my question for Sandy: then don't the scriptures, don't Levinas, Buber, Girard, and doesn't Goodhart himself put us in a double bind, that is, scandalize us and so leave us worse off then we were before we read them?
SCOTT COWDELL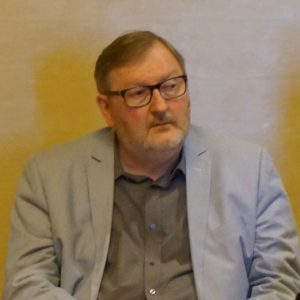 In The Prophetic Law, Sandor Goodhart explores the prophetic program of anti-idolatry that he sees from one perspective as Judaism and from another perspective as Girardianism (47): a breakthrough that he understands to be inherited and developed by Jesus though not initiated by him. Goodhart then fills in what he regards as the otherwise absent ethical outworking of Girard's explanation, which he identifies in Emmanuel Levinas (xxiii). But that's another story. My brief is to discuss the uniqueness of Christianity vis-à-vis Judaism in light of Goodhart's book, where this controversial issue is repositioned in some interesting and illuminating ways.
To set the scene, recall what Girard has said about the shift from Hebrew to Christian Scripture within the one arc of revelation. In Things Hidden, Girard declared that with Jesus "there takes place a shift that is both tiny and gigantic—a shift that follows on directly from the Old Testament but constitutes a decisive break as well" (200). He thus regards the Old Testament as needing the Gospels to complete its revelation of founding religious violence. For Raymund Schwager, accepting Girard's point, the Old Testament represents "a long and laborious exodus out of the world of violence and sacred projections" (Must There Be Scapegoats?, 26) yet it remains incomplete, awaiting the Advent of Jesus Christ.
Sandor Goodhart clearly begs to differ, making his significant contribution on this issue as a passionately Jewish Girardian. In a dialogue reproduced in the book, Girard declares with Schwager's support that Goodhart has suppressed the actual history of the Bible, which reveals progress beyond Old Testament revelation (30). Goodhart, with the support of Józef Niewiadomski, responds that Girard does not succeed in establishing Christian uniqueness on the basis that he claims: that in Jesus' fate the scapegoating mechanism is brought to unparalleled clarity (41). For Goodhart, the suffering servant songs of Isaiah 52-53 contain all that Girard needs to reveal that mechanism (33, 69).
The difference between their perspectives, according to The Prophetic Law, appears to be one of emphasis. Goodhart believes that the prophetic anti-idolatry of Hebrew Scripture represents an adequate exposure of the sacrificial mechanism, without anything further being necessary—referring chiefly to 2nd Isaiah—while Girard can still say that "the rejection of idolatry is impossible unless scapegoating is fully revealed" (81). Girard also emphasizes the apocalyptic effect on the world of that sacrificial mechanism collapsing—a theme, Goodhart concedes, that represents a Christian development beyond Hebrew Scripture.
Goodhart also acknowledges that the Gospels' particular emphasis on the structure of persecution is less prominent in Hebrew Scripture, where it is subsumed under the category of anti-idolatry, admitting that this "may well extend an analysis already present in Judaism to a new and vital context" (71). Here Goodhart offers his own, nuanced concession to the claim of Christian uniqueness, declaring, "It is on the basis of the deconstruction of the sacrificial as an extension and prophetic concretization of the anti-idolatrous that, in my view, the power of the Christian text resides" (87-88).
Here Goodhart takes up what he identifies as a new appreciation of the resurrection in Girard, present in I See Satan Fall Like Lightning and James G. Williams' interview in The Girard Reader (90-91, referring to I See Satan Fall Like Lightning, 125, and The Girard Reader, 280). For Goodhart, Girard now identifies the resurrection as extending what the passion narratives reveal about sacrificial dynamics, which for Goodhart means exposing "a delusional quality we are not permitted to see fully unless we observe the victim 'after death' so to speak" (88). Goodhart concedes that this perspective is not present in the Servant Songs and the wider Hebrew Bible.
Yet he refuses to acknowledge any improvement on Judaism. Following Franz Rosenzweig, Goodhart insists that even if the resurrection is an independent revelatory moment for Christians, apart from Jewish revelation, no supersession is necessarily implied. Goodhart does this by defining Christianity as Jewish midrash, interpreting the Torah first for a Hellenized Jewish audience and, later, for the wider non-Jewish world (in keeping with a long, eirenic tradition in Judaism reaching back to Moses Maimonides).
In his earlier book, Sacrificing Commentary, Goodhart asked Girard the following question:
Just as we have claimed that […] Torah (though complete and sufficient in itself) can never completely disclose its meanings without interpretation, can we not say that Christianity undertakes—in its own particular way and for its own particular community—that monumental Toradic task? Is not, in short, the text of the Christian Gospel, a 'part 2' to Torah's 'part 1'? (137)
In The Prophetic Law, Goodhart inquires after the source of this Christian revelation and, in so doing, furthers his case for Jesus' continuity with the Torah.
What are we to make of the fact that what [Jesus] gets from God turns out to be exactly what Judaism is saying? In other words…even [if] we accept that he gets it from God, by divine intervention or divine origin, then what God says to him in effect is that Jews are right. If everything that comes out of his mouth…is absolutely compatible with…the Judaic position, the law of anti-idolatry, the midrashic deconstruction of all positions that would posit themselves within the mythic and sacrificial system…. And if René Girard then comes along…and finds within that Christian perspective the foundation for his own theories, are we not led, after all is said and done, to an unexpected conclusion: namely, that Girard and Girardianism are Jewish? (253)
Girard is not entirely convinced. In answering Goodhart he wants to maximize the solidarity between God and all the victimized scapegoats brought to light by Hebrew Scripture. Yet he still insists that Christian theology deepens this solidarity, "which means all the way to complete identification. God and the scapegoat become one once again in the death of Jesus who is as fully divine as he is fully human" (82). While Girard affirms the presence of this insight in the "mysterious proximity between the Servant and God in the Servant Songs [of Isaiah 52-53]," he wants to say more than that: "we must try to understand the text [i.e. the Servant Songs of Isaiah] as part of an effort which, half a millennium later, will produce such Christian ideas as the incarnation and redemption through the cross" (83). There is a fascinating dialogue among Girardians reproduced in Goodhart's volume. Raymund Schwager is feisty in his challenge to Goodhart, pressing the point that Girard makes, while his Innsbruck colleague Józef Niewiadomski adopts a mediating position (see "A Jewish-Christian Dialogue," 33-55).
Here it is interesting to observe Girard at full stretch in the direction of dogmatic theology. While intent on conceding as much as possible to Judaism, he is spurred by Goodhart's challenge to mount a stronger defense of Christian distinctiveness. Christianity is nothing without Judaism, as Girard admits, and Judaism very nearly achieves what Jesus the Jew finally achieves. But now Girard insists more strongly on a development from one to the other in terms of Christianity's content and not just in terms of its global reach. Goodhart remains adamant, however, arguing that even if the resurrection and the gospel in general represent a unique revelation, Christianity is adequately accounted for as part of the Torah's perennial midrashic explication—even allowing that Jesus represents the Rabbinic ideal fully lived-out; that Jesus is the word of Torah made flesh (email from Sandy to me, 29 October 2016). Beyond this high though still midrashic role that Goodhart accords to Jesus, however, Christian confession unhelpfully falls prey to unnecessary excesses of supersessionism and triumphalism (91).
We leave this fascinating, friendly, yet unresolved debate between Girard and his former pupil with the following conclusion: that Girard sees the Jewish achievement carried to its highest expression by Jesus of Nazareth, who was honored for this by his Jewish and then Gentile followers in ways that just happened to take leave of Judaism, though without rejecting Judaism.
To conclude, it would indeed be inappropriately supersessionist and triumphalist to extol "part 2" at the expense of "part 1," though could one not identify the same tendency whenever Judaism reduces "part 2" to the status of an optional or even unwelcome addendum? In his introduction to Girard's Oedipus Unbound, Mark Anspach reflects on occasions of such Jewish-Christian (and Christian-Jewish) rivalry using Girard's category of internal mediation, with each religion serving as model and obstacle to the other in terms of claiming unique revelation (liii). Girard seems to be doing his best to avoid such rivalry. He admits in response to Goodhart, "Some of my earlier statements on the subject were rash and inadequate, I now believe. I am still groping toward a more satisfactory understanding" (83). Judaism and Christianity, which the Episcopalian theologian Paul van Buren described as "the two peoples of the God of Israel," cannot prosecute their joint anti-idolatrous witness if either seeks to idolize its own position.
RESPONSE BY SANDOR GOODHART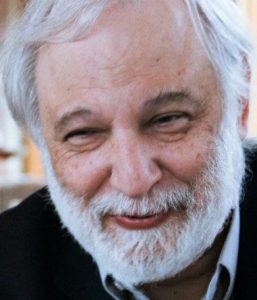 I guess in response to Jay the first thing I would say is that I am trying to expand the notion of anti-idolatry by expanding the notion of idolatry. Idolatry is not simply a matter of not praying to that chair in this room. If I were to say, for example, "Oh chair, save me," that gesture could readily constitute a species of idolatry. The same if I were to pray to the word "the" or to that complete stranger now passing our room on his or her way to another session at the AAR. But it becomes more difficult when we expand the notion of idolatry to objects, words, or people with whom we are more closely connected. What happens when the object is a book—say, the Hebrew Bible? Or the words, justice, or mother, or love? What if among the people we include are rabbis or the Pope? The traditional definition of idolatry is the substitution in the context of worship of the human for the divine. In Girardian terms, I would say it is the moment at which the "sacrificial" (in the archaic sense that René used it before he met Raymond Schwager) has become confused or conflated with violence. Idolatry is the biblical language for the moment when the idolatrous, the substitution of the human for the divine, begins to take place. And it seems to me that post-exilic Judaism (as rooted in the texts of Isaiah, Jeremiah, Ezekiel, and other writings as they come down to us through the classical Rabbis) is profoundly organized around and in response to that idea, that it is profoundly and systematically anti-idolatrous.
My first response then to the question Jay raises is that we do need to understand more comprehensively an idolatrous/anti-idolatrous perspective, therefore, to expand the notion of a stammering text. I get the notion of a stammering text directly from passages as read through Martin Buber. For example, in Exodus 3:6-4:23, where Moses is talking with God, and God says to him in effect "I have seen the suffering of my people in Egypt, and I want you to go back and deliver them from their cruel taskmasters," Moses replies in effect "No problem. Only who should I say sent me?" If Moses had not changed since he was the individual he had been a few episodes earlier, when he saw an Egyptian beating a Hebrew and jumped in and killed the Egyptian, he might have said to God, upon hearing these words, "Yay, God!" and charged back to Egypt to rout the enemies of the Israelites. I am always struck by the midrash often appended to a later episode of this story when the Egyptians are drowning in the Red Sea. The angels start cheering and God silences them with the admonition "You are cheering and my people are drowning!" Instead of appropriating his former rebellious enthusiasm, Moses stammers. He stumbles. He balks. He engages in diversionary questioning. Perhaps he recalls that his earlier behavior led to increased sacrificial violence and rivalry, that the following day, there was more fighting among the Hebrews, and even one of the Hebrews says "Are you going to do to us what you did to the other guy?" And that this episode led to his expulsion from the land where he had become in effect a pariah.
In retrospect, in other words, Moses learns to reign in his impulses. "I am unable to speak." "Who are You? They won't believe me when I tell them You sent me." "I don't have the capacity to convince them." And God will in turn answer each of his objections. You have a brother? He can speak. I will send him as your mouthpiece. You don't know how to refer to Me? Here is what you say when they ask you that question. You're concerned about the Egyptian magicians? I'll give you some tricks of your own. Put your hand in your vest. Take it out. Put your staff on the ground. Pick it up. And to his final objection, "I just don't want to go," God retorts "Now I'm really angry." I remember when I said that at Cerisy, Roel Kaptein, of blessed memory, kindly came up to me afterward and was astounded that I would relate the exchange in such a pragmatic and quotidian fashion.
The stammering in other words is built into the very possibility of the text. But it is also made explicit in the text, and this leads me to the second response I would offer to Jay. Jay asks: "Is this not a double-bind?" And the answer I would say is no, because it's a site of instruction. We are precisely learning to do what René would call (in his pre-Schwagerian days) the anti-sacrificial, and we are doing it at the moment of reading. The Rabbis say all the time after the end of the Temple we pray and read, and prayer is a form of reading for them, and reading a form of prayer. Reading and praying displace the sacrificial, and the activity of reading the text performatively in the world becomes the new center for Judaism. That's why the Rabbis say that the study of the text, by which they mean the reading or the prayer of the text, is the equivalent of doing six hundred and thirteen commandments which are of course all the commandments. Judaism in the modern world is profoundly performative. It seems to me such performativity of the scriptural text and its reading has not been sufficiently highlighted (either within Judaism or without) and remains a feature of reading I am trying to talk about, to teach, and to learn more about myself.
In response to Scott, I would say I entirely agree with his characterization of my take on René's position vis à vis the uniqueness of Christianity. Both the resurrection and the incarnation from a Jewish perspective can be understood as midrashic extensions of prophetic Judaism and thereby consonant with René's assessment. The only distinction I would draw is to say, as René himself does, that he is not thereby making theological claims but doing what I would characterize as critical thinking.
The distinction for me is trenchant. What René is reading is what Christianity reads, neither more nor less. With few exceptions (and they include theologians Bernard Lonergan and Karl Rahner), we have rarely seen that critical reading project before or understood it as systematically or as centrally. Scott concludes "that Girard sees the Jewish achievement carried to its highest expression by Jesus of Nazareth, who was honored for this by his Jewish and then Gentile followers in ways that just happened to take leave of Judaism, though without rejecting Judaism," and I accept that conclusion with the proviso that such a leave-taking may have as much to do with empire as any internal religious obstacles.
René Girard, in other words, in my view, remains a committed Christian, but Girardian thinking is not necessarily therefore committed Christianity. I have no doubt René was a committed Christian. But that does not mean that he didn't open for us a methodology of reading applicable to Judaism, Hinduism, Buddhism, Islam, and countless other ways of thinking (secular as well as religious) that all focus around mimetic desire, the uncovering of the sacrificial mechanism and its foundation on the scapegoat, and, in the West at least, understanding our holiest scriptures as critical commentary.
In his own words, René describes his Christian scriptural reading as anthropological. The exposure of the scapegoat mechanism, or of its origins in mimetic desire and the violent reciprocity resulting from it, opens us to a scientific anthropological perspective in which Jews, advocates of other "revealed religions," as well as secular thinkers, can join Christians in evaluating the evidence of his hypothesis as an account of the origins of human groups. My use of the term "midrash" in that connection is less the introduction of a Jewish religious idea to describe Christian writing or belief than its expansion to the status of the literary. The Christian scriptures for Girard, and the Jewish scriptures for the Rabbis, are a reading, and I have begun to argue that what we call scriptural was for them what we would today call the literary: scriptural, midrashic (or parabolic) reading is literary reading.
The demonstration that midrashic thinking is strong enough a critical tool to serve such scientific anthropological analysis is not possible in our limited scope today. It would require discussing at length the four-dimensional Jewish hermeneutical system known as PaRDeS or "the fourfold way" in which peshat, remez, derash, and sod, familiar to Christian audiences from Dante's famous letter as literal, allegorical, moral, and anagogical, and characterized in Jewish terms as the saying, the said, the midrashic, and the prophetic, are related as the interpretative components of a conceptual whole the rabbis would designate as the "blueprint of the world." But it is hardly surprising that having begun as a reader of great literature in his first book, Girard would persist, in later writing about archaic culture and holy scriptures, in constructing a view we would identify as literary, and that would echo the perspective of the writers of that great literature who similarly saw as their subject matter the prison house of mimetic desire in which they themselves were caught, its culmination in exclusionary behavior, and its release in Christian scriptural writings.
DISCUSSION
JAY: The one comment I'll make is that I think the danger that we can't get around is we can make an idol of the law of anti-idolatry and that's where I think we have to really be careful.
SANDY: I completely agree. And it seems to me that's the modern world. The modern world is precisely the danger of making an idol of the law of anti-idolatry, and becoming neo-idolatrous in the name of being anti-idolatrous. That seems to me the fundamental issue we're all working with, the function of the extended interpretation of the text. After we have revealed the law of anti-idolatry in the Pentateuch, how can the other two books, the Prophetic Writings and the Holy Writings, and the vast body of interpretative literature (Talmud, Midrash, Kabbalah, the later Rabbis), help us to understand the workings of the anti-idolatrous in the everyday environments and circumstances in which we continue to work? Can the anti-sacrificial become neo-sacrificial? Does the revelation of sacrifice automatically confer on us the freedom from sacrifice or does its unpacking take substantial time? Two thousand years is nothing if we consider that the sacrificial has been in place for millennia. It seems to me that we inevitably keep reconstituting the sacrificial and in some sense the problem is harder because we now know about it and cannot appeal to simply lack of understanding, since in this instance understanding is the premise rather than its absence. The structuring of the reading of the text, its study, as a performative, as a site of instruction, as a learning of the ways in which the characters within the text came to be us who now read it, is one of the ways in which the Rabbis try to do that.
SCOTT: I think there is a lovely sense for me in this conversation of a non-rivalrous mutual respect between Judaism and Christianity, neither denying its own specialness, but with Christianity prepared to recognize that the first covenant has never been revoked and to have a particular relationship to Jews and Judaism, to cherish Jews and Judaism (and I don't mean that in any patronizing way) in terms of a deep affinity, and for Christians like me, to recognize our indebtedness to the first testament. But then to know in a Jew like you, Sandy, to feel a sense of respect and love for Christianity, kind of like, if I may, a much loved but slightly errant adolescent off-spring who is willing to carry the weight of Torah into a wider context, for you even to go so far as to recognize what an initiate would need, to recognize the resurrection of Jesus, whether or not you see it in continuity with other resurrections within the Jewish tradition, as revealing Jesus's messiahship, or as revealing his consubstantial divinity, but nevertheless to recognize it, it is a special blessing. Thanks for being an absolute model for how Jews and Christians might maintain their distinctiveness in a way that is truly non-rivalrous.
SANDY: Thank you, Scott.
---
Editor's Column: Listening for Truth in a Post-truth World
by Curtis Gruenler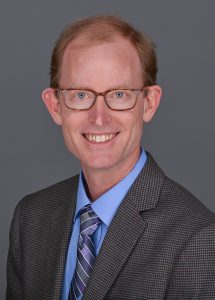 Oxford Dictionaries chose "post-truth" as their Word of the Year 2016. Accusations of "fake news" erode confidence in the possibility of journalistic objectivity. The notion of "alternative facts," ridiculous as it is, also suggests how deeply mainstream thought has been penetrated by suspicion about the possibility of distinguishing between truthfulness and a bid for power.
Mimetic theory has something special to say in the current crisis of truth. I would suggest it can help show how precarious objectivity is and offer a clearer sense of what seeing and speaking truth require.
As a scholar of literature and literary theory, I am conscious that mimetic theory's own claims to truth exceed what sophisticated humanists and social scientists are willing to accept. The common understanding that the foundations beneath every viewpoint and argument are constructed seems to render every construct equally valid. Or the criteria become merely political and subjective. In order to be more than just another option in an eclectic marketplace of ideas, mimetic theory needs to continue, as Girard himself and many of our colleagues have done, to make the case for its universal validity and applicability, especially its unique capacity to expose the reality of violence behind stereotypes of persecution and other lies.
Further, mimetic theory would seem to suggest that objectivity, at least about human affairs, is hard-won, not at all natural, but rather a great achievement of humanity over the centuries and of individuals growing into adult relationships. Objectivity is a construct, in a basic sense, but one with a unique authority that mimetic theory is perhaps uniquely able to account for. The Girardian account of cultural origins, for instance, shows the distorting effects of mythologies and ideologies against which the truth of the scapegoat mechanism emerges. On the personal rather than civilizational level, recent work on mirror neurons and developmental psychology has proposed that a "shared manifold" formed through healthy, positive mimesis is necessary for basic cognition and empathy (see the essays by Vittorio Gallese and others in Mimesis and Science, reviewed in Bulletin 50). Across this vast range, mimetic theory can help advance and integrate work in fields such as the evolution of consciousness, cognitive science, and the study of biases.
And it makes this work practical. There is a running thread through all levels of analysis that I find rings true in my own experience: rivalry and scapegoating cloud thinking, while clear understanding requires compassion and the freedom to participate pacifically and playfully in thinking along with others.
At this moment, mimetic theory speaks to the changing climate of thought after the change of American presidents. Political differences aside, I see a fundamental contrast between President Obama's audacious efforts to imagine solutions that would be a win-win for all and President Trump's win-lose approach to everything from "America first" on down. For me, Obama managed to use the office to keep at bay some of the party rivalry that always tends to poison perspectives on public affairs. With Trump, the fog has returned to the swamp, deeper than ever.
In Dante's Purgatorio, as the pilgrim and his guide journey up the mountain of repentance and purification, a stinging smoke on the terrace of anger blinds them. Dante's poem discusses the first three sins to be purged—pride, envy, and anger—as sins of rivalry and resentment. Before the pilgrim enters the smoke of anger, his guide explains to him the underlying contrast between desire for finite things, which leads to envy, and desire for infinite, heavenly things, which leads to an ever-growing community of love—the contrast, that is, between bad and good mimetic desire. The path through the smoke that accompanies the last of the sins of rivalry is their remedial virtues: humility, generosity, forgiveness, and above all love.
This kind of path to truth is a demanding practice. Part of mimetic theory's strength is to show how conversion and the practice of virtue are inseparable from true knowledge, and that none of this can be practiced alone. I hope COV&R and its communications can be an encouragement and support on this path. I welcome your comments and feedback below and by email.
---
Call for Papers
In the wake of the 50th-anniversary discussions around Deceit, Desire, and the Novel, proposals are invited for an MLA panel (for January 2018 in New York) on the legacy and lessons yet of Girard's theory in literary criticism. Reflections on Mimetic Theory's reception today in literary studies and on its import for the contemporary novel are especially welcome. Please send 250-word abstracts and a brief bio to Matthew Packer by March 15, 2017.
---
Book Reviews
For inquiries about writing a book review or submitting a book for review,
contact the book review editor, Matthew Packer.
---
The Mimetic Brain
reviewed by Kathy Frost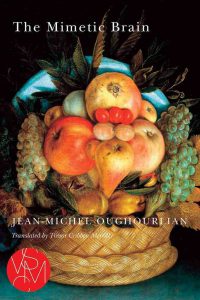 Jean-Michel Oughourlian, The Mimetic Brain, translated by Trevor Cribben Merrill. Studies in Violence, Mimesis, and Culture. Michigan State University Press, 2016. 218 pages.
Jean-Michel Oughourlian continues to be the leading voice in the application of mimetic theory to psychology. Since his monumental work with René Girard for Things Hidden Since the Foundation of the World (1978), he has been carefully defining and innovating the field of study he and Girard coined—interdividual psychology. In this latest work, Oughourlian re-interprets and develops various aspects of interdividual psychology in light of research by both infant psychologists studying imitation and neuropsychologists discovering mirror neurons. And he makes the convincing case that without a full-throated psychology based on a mimetic ontology, the opportunity for progress on psychological maladjustment, disorder, and treatment will ultimately fail.
Interdividual psychology has long tasked itself with overthrowing Psychology's insistence on a monadic subject or an autonomous self. As Oughourlian explains, even the relational psychologies presume two discreet individuals coming together, profoundly affecting one another, but ultimately maintaining their separate identities.  Mimetic or interdividual psychology, instead, resists discussions of "the individual" or "self" in favor of a focus solely on relationships. Oughourlian also makes clear that whereas relational analysis focuses on early relationships as a clue to the present (reenactment), interdividual psychology insists that rivalrous relationships in the present are the key to understanding one's current psychological state.
If mimetic desire is the sine qua non of interdividual psychology, pinpointing and providing research support for this concept is key for psychologists. Like with the work of Garrels (Contagion, 2005-2006), Oughourlian sets about overturning Piaget's notion that representation precedes imitation, using the experimental infant research findings of Meltzoff and Moore who suggested that infants do not learn to imitate, but are hard-wired to do so. Meltzoff insists on the importance of "the gaze" in the way that the infant follows the parent's eyes as they comes to rest on an object. If human desire of an object is derived from the influence or signal that one picks up from another, as Girard has suggested, specifying the particular manner in which this signaling takes place is essential. Controlling for opened or closed eyes, Meltzoff's work sees the gaze as instrumental in the communication necessary to influence another's desire. Meltzoff's words, reproduced by Oughourlian, are worth repeating verbatim here: "It is as if having the adult shine her social spotlight on an inanimate object leaves a trace on it, an invisible mark. Such is the power of the eyes, that being visually touched by the look of a social other transforms the object from a boring blob to an object of desire that cries out, 'Look at me! Value me!'" (24). This research plus other experiments linking the adult's intention (and therefore desire) to the infant's imitation are offered as possible evidence for mimetic desire. For a more in-depth discussion of this type of research, the reader is directed to Garrel's Mimesis and Science (2011), especially chapters by Meltzoff, Gallese, and Dumouchel, which drill down with more precision into notions of affective coordination, incorporeity, intentional attunement, and the shared manifold model (Gallese).  These works offer extensive thinking about precisely where and how, in the mix of these concepts, we may position the Girardian concept of mimesis. The casual reader, on the other hand, is referred to the following video display of affective coordination, as a spark for thinking more about the vital role of the mediator in that coordination: Still Face Experiment (Tronick).
Like many other students of mimetic theory, Oughourlian also relies heavily on the discoveries of the mirror neuron system (MNS) and sees the MNS as largely composing the concept he develops called "the third brain"—with the first brain being the cognitive or rational, and the second, the emotional brain.  If the rational brain is most commonly associated with the cortex, and the emotional brain with the limbic system, the mimetic brain may be likened to the connections between brains, or what Oughourlian quotes Van Eersal to imagine as human "Wi-Fi" (27). Eugene Webb, following Oughourlian's earlier work, offered the more philosophical connotation of "the self between" in his book of the same name.
Because Oughourlian primarily focuses on psychological (his expertise) as opposed to neurological states, one wonders why the book was not titled the "mimetic mind." Oughourlian's work and expertise offer extensive analysis and conceptual thinking regarding memory, consciousness, and other philosophical and psychological aspects of the relational experience.  That said, readers expecting to find extensive analysis of the brain and its neurological functioning, as suggested by the title, will be disappointed.
Perhaps the book is titled as such because of the central role given to mirror neurons in the mimetic system interpreted by Oughourlian. Though many followers of mimetic theory have been invigorated by the discovery of mirror neurons—I consider myself in this camp—to suggest that the "mimetic interdividual rapport…is likely based upon the activity of the mirror neuron system" (56) unnecessarily hazards many of the pitfalls that accompany the use of biological notions to describe such grand principles as mimesis. As offered by Dupuy (Mimesis and Science, 2011), mimetic theory is better understood as "a theory of self-organizing complex systems" (204). This is not to say that mimetic theory and work in the field of the MNS cannot gain much from each other at the conceptual level, but we "certainly [can]not claim that the existence of say, mirror neurons proves [mimetic theory's] validity" (Dupuy, 2011, 194). Wanting to explain mimetic psychology by invoking biology, especially the brain—given the exciting trends in the field of neuropsychology—is understandable but unnecessary in order to establish its importance and viability to psychologists.
To set the stage for a discussion of how mimetic psychology is used to explain psychological disorder, Oughourlian returns to some of the conceptual gems he has developed elsewhere. Revising Freud's subjective rendering of the unconscious, Oughourlian's unconscious as "the other, the Other, or the others" (75) is the psychological interpretation of desire as originating in another person (including culture as other, body part as other, etc.).  For many reasons including our tendency to cling to a perception of ourselves as autonomous and in control of our own desires, Oughourlian sees psychological disturbance as stemming from an inability to recognize and accept the many types of otherness that influence our lives. Just in the way that the infant learns from its parent models how to talk, walk, and eat but, likewise, does not remember imitating as such, our adult consciousness also forgets the extent to which it has learned and imitated others.  This amnesia does not take place in the case of externally mediated situations of clear master-apprentice learning exchanges or in the case of friendships where taking the other's suggestion is seen as harmless. In these two types of dynamics, there is no motivation to deny that we are imitating the other. Thus, friendships or master-apprentice relationships are not the conditions that drive persons to the therapist's office (though Oughourlian would highlight the precarious nature of even these relational statuses).
Yet, when we move in to relationships and encounters where persons or groups become rivals for a coveted object or state of being, this is the stuff of which therapy is made.  For Oughourlian, rivalry is the clinical expression of mimetic desire, and the greater or lesser extent to which we cling to our claims as sole "owners" of our desire runs parallel to our tendencies toward neurosis or psychosis. For example, in speaking of anxiety neurosis, Oughourlian explains that when we are faced with a rival situation but lack the ability to acknowledge it as such, our experience will be a general fear with no associated object. And since our rational brain cannot sustain a fear of nothing in this way, we are induced by our mimetic tendencies to falsely identify a rival who has claimed ownership to something (or someone, a girlfriend, for example) to which we feel entitled. The goal of psychotherapy, in this case, would be to uncover the true rival. Oughourlian offers many more literary and clinical examples like this one showing the ways that a mimetic psychology interprets and treats normal maladjustment, neuroses, and psychoses.
Diseases of desire are also explained. As Girard has long suggested, the fading of taboos and rituals in Western society has created a vacuum of desire that Oughourlian says often gets filled by the sense of craving that goes along with drug and other forms of addiction. Adolescents without taboos or obstacles to give form, boundary, and value to their experience sense a craving that mimics the desire consistent with bumping up against obstacles. Waning opportunities to experience rites of passage also leave young adults alone as they face inevitable obstacles, milestones, and the anxiety that comes with living life. Their desire remains undeveloped as does the self. Like a muscle lacking exercise, desire that has not met resistance becomes feeble with no ability to be transformed into the willpower needed to resist the mimetic pull of the nearest, shiniest object that happens to be at hand.  This "empty self" thesis has been offered elsewhere, most notably by the American psychologist, Philip Cushman.
Progressing toward wellness and rationality is an arduous process of what Girard and others have called demystification—of recognizing the ways in which mimesis functions in one's life and overcoming the rivalries in which we so easily become entangled.  Mimetic psychology may end up with the same conclusions of other therapies, religions, and philosophies—following the way of Socrates, Christ, and Buddha—but Oughourlian insists that systems which avoid the recognition and overcoming of mimetic entanglements will ultimately fail. Unlike individual-focused therapies, working on oneself necessitates improving one's relationships.  It means focusing on "what one has [not] what one doesn't have" (193) and worrying "about your own garden" (193) rather than someone else's. These maxims echo research from social psychology which tells us that individuals are less concerned about being deprived per se than they are of relative deprivation vis-a-vis the other.  Recognition that one envies another's garden, whether through therapy or other means, begins the important phase of either accepting that influence or turning a model into an "antimodel" (194) whose influence one rejects.
However, it remains unclear how one turns a model into an antimodel while also breaking the fascination inherent in any "anti-" relationship. As a nod to understanding the difficulty of halting rivalrous ricochet, Oughourlian continues to rely on hypnosis and its offshoots (e.g., EMDR – Eye Movement Desensitization Reprocessing), clinical tools able to halt the ricochet and allow for one-way suggestion. This process involves the ultimate goal of guiding the client toward a death (of self) and rebirth—a "letting go" (198) allowing the recipient to "commit first to the here and now then to the decision to move forward" (199). This death of self is likened to an "initiatory experience of ritual agony" (196), with the rebirth leaving the client more consciously awake.
It is noteworthy that social psychologists speak in similar terms about the experience of cognitive dissonance and our responses to it. When we encounter dissonance, our reaction may be to rationalize and justify our previously-held belief (a denial of death producing no change) or we may choose a process of "letting go" and "owning up" (rebirth) (Tavris & Aronson, Mistakes Were Made, 2007). These authors acknowledge that a key to waking up involves corrections such as various checks and balances that shine light on our human blind spots which we, alone, cannot see. Thus, several of their methods suggest the importance of outside entities and relational others as key to the process of waking up. And yet, without access to the mimetic toolset and the fundamental role that others play in our psyche, these authors ultimately must rely on a kind of self-vigilance—"by looking [inwardly] at our actions critically and dispassionately" (Tavris & Aronson, 225)—for defying one's own illusions. Mimetic psychology would correctly evaluate this process as doomed from the start.
Just as Girard has laid the groundwork for mimetic theory in general, so has Oughourlian opened the field of interdividual psychology for others to expand. Like Oughourlian, many mimetic psychologists operate from a psychoanalytic framework, but the field would benefit from the work of others trained in relational psychotherapies, but who operate from an interdividual perspective.  Psychoanalysis may also entail a clientele closer to the upper classes of society; further work describing the unique rivalries characteristic of those with greater economic challenges would be informative.  That said, Oughourlian has laid the groundwork for an interdividual psychology sure to grow in demand as the field of psychology, from numerous perspectives, leans further away from an individual focus and closer to "the relational" as the principle unit of study.

René Girard, Unlikely Apologist:
Mimetic Theory and Fundamental Theology
reviewed by Jeremiah Alberg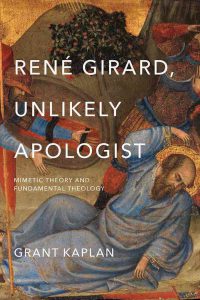 Grant Kaplan, René Girard, Unlikely Apologist: Mimetic Theory and Fundamental Theology. University of Notre Dame Press, 2016. 268 pages.
Grant Kaplan calls Girard an unlikely apologist of the Christian faith, at the same time that he provides an apology of the man and his work. Kaplan also highlights a real danger that, in my opinion, if it is not avoided, will either result in the marginalization of Girard's thought for theology or spell the doom of the way fundamental theology is presently practiced.
With a firm and fair hand Kaplan guides the reader through both Girard's own position as well as the criticisms made by various theologians. With remarkable economy he not only situates and explicates the tension between Girard's commitments to scientific inquiry and to the faith but also navigates the shoals of Girard's understanding of religion in its archaic, Christian, and Axial forms.
Fundamental theology is concerned with the nature of belief and what is required of humans to make a commitment to faith and to sustain that commitment. It seeks to make the faith more understandable and to make it cohere better together as a whole. Fundamental theology is not the same thing as apologetics, but it is not completely separate from it either. Kaplan articulates the difference in the following way: "Apologetics argues to faith or against unbelief, but it does not aim to understand the basis and principle of belief from within a self-consciously theological discourse." Fundamental theology does make that basis and principle its self-conscious aim.
The book consists of a body of seven chapters bookended with an "Introduction" and an "Epilogue." The first chapter introduces mimetic theory through its anthropological claims. While Kaplan does not break any new ground here, he does succeed in setting out mimetic theory in such a way that the reader can see how mimetic theory could cause a theologian to look upon it as a useful resource for making theology more comprehensible and as a way of calling into question some of the more traditional presentations of the faith. At the very least, the would-be apologist is put on his or her guard against any and all attempts to make those outside of any particular faith community into scapegoats.
Chapter Two, "Mimetic Theory and Rational Faith" looks at how Girard views the relationship of faith and reason. Is mimetic theory a species of revealed truth to which one could not come without faith or is it an in-principle revisable hypothesis? One can forgive readers of Girard for being confused on this issue. He himself has made statements such as, "Since the beginning…all of my books have been more less explicit apologies of Christianity."  But one can also read: "It (mimetic theory) takes no religious commitment to be understood." Kaplan lays out these various statements and gives them a richer context so that the reader sees a complex view of the relationship between faith and reason, such that reason does not automatically presume that anything connected with religion is irrational, and that faith opens itself more and more to its underlying anthropology and so to its natural intelligibility. Girard's own way to mimetic theory via his own theological commitments did not mean that he was being unscientific.
Kaplan develops a general schematic for mimetic theology and, due to its comprehensiveness, it deserves to be quoted at length:
Jesus is the incarnate Word of God, who reveals the meaning of creation, the nature of our alienation from God (original sin), and our ultimate destiny (eschatology). The Holy Spirit…grants believers the power to know the innocence of the victim (pneumatology), whom Satan…calls guilty. The Father, Son, and Holy Spirit give one another into being in such a way that the difference between relation and identity breaks down so that "three in one" and "one in three" becomes newly intelligible (Trinitarian theology). Their gift of creation intends to simulate the same pattern of peaceful difference (protology). God creates human beings, the image and likeness of God, for the sake of this communion (theological anthropology). This creative, divine initiative also explains why God becomes one of us (incarnational theology), so that humans understand the peaceful difference between themselves and God (theology of prayer), and themselves and others (theological ethics).
In Chapter Three, "Mimetic Theory and the Theology of Revelation," Kaplan gives an overview of the development the theology of revelation since the appearance of René Latourelle's Theology of Revelation (1963) and Avery Cardinal Dulles's Models of Revelation (1985). The massive impact of these two thinkers resulted not only in further developments but also in critical reactions, especially from the theologians influenced by the hermeneutics of Hans-Georg Gadamer. Kaplan also enlists Walter Ong's thought on the change of consciousness from an oral to a written culture to show that the intelligibility of revelation "depends on continuity with previous revelation, while also possessing the capacity to reconstitute what has been revealed." Mimetic theory "animates" these hermeneutical insights. Kaplan emphasizes the way mimetic theory allows one to read such passages as Jesus's condemnation of the Pharisees as revelatory. We begin to understand what has been concealed from us by our culture. The Scriptures reveal our entrapment in a prison of violent representation. All of us are whitewashed tombs.
In Chapter Four, Kaplan looks at the vexed relationship between Christianity and "religion." Is Christianity a religion or does it deconstruct the notion of religion and if so then how is it related to other religions, and so on.  As I mentioned above, Kaplan elucidates the sometimes confusing relationship between mimetic theory and religion by clearly distinguishing archaic religion from Axial religions and then these from the Judeo-Christian tradition.
Chapter Five is a brilliant imagining of a mimetic ecclesiology. Kaplan builds on the theology of James Alison to outline a "mimetic fundamental ecclesiology." In addition, Kaplan uses the "ontology of grace" that runs either implicitly or explicitly through Girard's work to formulate this ecclesiology. The ontology of grace comes out of the position that human beings cannot free themselves from their mimetic entanglements. Kaplan quotes Wolfgang Palaver who writes: "Only with the help of the grace of God, thus, can humanity free itself from the dungeon of scapegoat logic." Kaplan, with the help of Alison, cashes out this element of grace in a mimetic ecclesiology.
Finally, Chapters Six and Seven turn to the relationship that mimetic theory has with modernity and with atheism. In these chapters Kaplan engages Charles Taylor's views on secularism, Michael Buckley's reading of the origins of atheism, and David Bentley Hart's reading of Nietzsche to show, among other things, how mimetic theory is not some outlier in today's academic world. Rather it profits from comparison with other thinkers' efforts and it adds to those efforts.
The theoretical space in which Kaplan's book is inscribed is the "tension between sin and grace." He sees Girard's early rejection of Romanticism as almost necessitating the reading of him in this light. Girard's theory explains our condition scientifically, but the explanation does not relieve us of a need to be somehow transformed from that condition. In fact, it can make the need more acutely felt. Thus, quoting Girard, "the knowledge of mimesis is really tied to conversion."
Kaplan makes a strong argument that fundamental theology has been and should continue to be strengthened through the appropriate use of mimetic theory. He guides the reader through a series of conflicts, some of which are internal to Girard's own statements of what he is about. These statements lead one to ask: is mimetic theory scientific or is it a species of Christian apologetics? Other conflicts are between Girard's thought and theologians' interpretation of it. Minimally, Kaplan is asking fundamental theologians not to fall behind or below the level of reflection that Girard was able to achieve when it comes to such topics as faith and reason, a theology of revelation, or a theology of religion.
He is keenly sensitive to the danger that Girard's thought may be judged to be in contradiction to traditional Christianity and thus relegated to the margins of theological reflection. Kaplan has admitted that Girard's corpus "requires at some points a greater hermeneutical generosity than should be reasonably required." But he feels it is worth it. Obviously, mimetic theory suffers should a discipline go in the direction of marginalizing it. But there are other losses as well. I do not think that anyone would claim that this is the heyday of fundamental theology in general and apologetics in particular. Without in any way denigrating other valuable approaches I think that Kaplan has done theologians a service in showing that mimetic theory is precisely what fundamental theology needs to avoid irrelevance and what apologetics needs to be engaging.
Moving and Resting in God's Desire: A Spirituality of Peace
reviewed by Andrew McKenna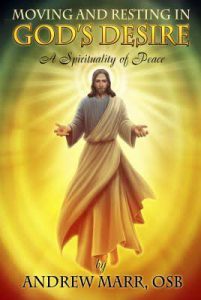 Andrew Marr, OSB, Moving and Resting in God's Desire: A Spirituality of Peace. Three Rivers, MI: St. Gregory's Abbey Press, 2015. 365 pages.
Among the many excellent books devoted to René Girard's work—the explanatory, propaedeutic ones, and the ones that extend the range of mimetic theory—Andrew Marr's book stands out as gratifying the appetite for both kinds. Those adept in mimetic theory and those merely curious about it will reap large benefits from its wide-ranging analyses. It deftly probes the intertwining nexus, the connective tissue binding rivalry and revenge, and these with scandal and scapegoating, and how all this is conjoined with, destined to sacrificial persecution; it interweaves this expert review of the core concepts of mimetic theory with abundant empirical examples that we cannot fail to see in our own lives. As a user's manual for those seeking an introduction to Christianity it ranks among the very best; believers in quest of more rational grounds, of reality-based evidence, for their convictions, will draw ample sustenance here. All the essentials of Christian doctrine and its intentional practices are embraced in Marr's limpid and companionable prose, where they are reorganized around the dynamics of mimetic desire, "shared desire," as it too frequently runs athwart "God's mimetic desire for us," which is shown to be the sum and substance of Jesus' teachings.
There is nothing untoward about the idea of God's mimetic desire once we recall his creative role as first imitator, humans being made "in his image and likeness." It's a matter for us of redirecting "our"' desires, which are never really our own or ownmost, along paths that lead away from the mimetic traps we lay for one another: "The call to repentance (metanoia) in John's baptism, means, literally, to turn our minds. This does not mean filling our minds with new ideas; it means turning our whole embodied selves in a new direction to see and live in a different way, a way that will be more in tune with the desire of our Creator." As a result, Marr adds in his chapter on Advent, "The obstacles within ourselves and within our culture that prevent God from coming to us will be removed."
Of course the obstacles are myriad, and are not reducible to any punctual notion of sin. What are traditionally referred to as "sins of the flesh" are helpfully redefined here: "Flesh does not refer to the material aspects of our existence, but rather to our tendency to live embodied lives without God." The classically seven "capital" sins are reviewed in the chapter on prayer, each one issuing from pathologies of desire as we all-too-humanly compete, resent, envy, lash out, blame, neglect, or ignore (yes, indifference, he shows, is contagious too) according to patterns of action and thought that that we learn from one another, unthinkingly for the most part: "Mimetic desire gives us vital clues as to what dwells in our unconscious. By definition, the unconscious is what we don't know about ourselves."  To describe the multifarious effects of our ineluctable involvement with others, Marr coins the term "mimetic resonance," which he has adapted from his proficient report on mirror neurons and which expresses our interaction with the desires and intentions of others. "What keeps mimetic desire in our unconscious is our defiant, pig-headed conviction that our desires belong to each of us alone and to nobody else. The stronger this sort of conviction, the more likely desire is entangled in serious rivalry with somebody; probably a lot of somebodies."  Here as elsewhere, Marr handily dismisses our vaunted, delusional individualism.
This tentacular entanglement in its largest dimensions, its widest reach, goes by the Scriptural name of "principalities and powers," which we are used to hearing about as somehow remote from our immediate circumstances, like that horrid Roman empire. Marr brings them uncomfortably closer to home, situating his readers squarely and often resolutely within them. In his discussion of numerous Gospel episodes (the Samaritan woman, the Gerasene demoniac, Zacchaeus among them), he remarks:  "Rather the principalities and powers consist of people just like us." Their inherently punitive, scapegoating proclivities are the institutional excrescence of the mimetic contagions circulating among us all. Rage against the machine is inapposite to the extent, which is greater than we tend to allow, that we are pulling and pushing its levers and fueling its energies along with everyone else. He rightly includes in his exegesis that little crowd of Jesus' disciples, whose behavior we wrongly wish to hold up against the mimetics of larger assemblies.
Obviously, the only solution, for ourselves and others, inextricably, is forgiveness, which occupies a large measure of attention throughout this book; it is the nucleus of God's mimetic desire for us, and of Jesus' teaching and practices. When Marr states that "it is ultimately God who forgives" he widens the margin for our own activity. He frequently refers us to Robert Hamerton-Kelly's term "mimetic realism" as being a more embodied, less cerebral expression than "mimetic theory" for the actuality and urgency of Judeo-Christian Revelation, which he aligns with what I take be the nearly theological virtue of laughter as welcome release from taking ourselves too seriously. In this regard, Marr turns a corner on so much otiose chatter about renouncing desire to do God's will: "We are born into God's desire for us and for all other people." And with Jesus we are reborn into "vulnerability of God." That notion takes getting used to; it's probably worth the effort.
Throughout all this Marr weaves elegant readings of Scripture, so we get a refreshing idea about how it is telling us our own story. Of particular value is the way he reads Jesus' own intelligence of our mimetic imbroglios and his canny efforts to unwind them.  His emphasis on Jesus' humanity is especially heartening: "Since sin is nonessential to human nature, being sinless would not have compromised [Jesus'] full humanity. However, being fully human would mean that he was born participating in the mimetic matrix of his culture with both its salutary elements and its unsalutary ones." Marr persuasively updates that matrix as our own.
Among this book's many enticements are the following: conceptions of Church, which features as variously father, mother, bride, brother, and sister, are suggestively explored in one chapter; the chapter on liturgy underlines its bodily aspects, and its positively theatrical dimension; the chapter on the sacraments underscores their anthropological features; chapters on personal spirituality and on Benedictine rule are not merely uplifting, they are made cogently appealing, workable, sustainable. Here we find helpful encouragement on the role of images in prayer life and benign observations on being patient with inevitable distractions attending prayer; they are "salutary reminders that we are human." There is even a cross-referencing glossary, exhibiting the interlocking coherence of Girard's ideas and their congruity with Christian belief; it includes entries like "Grumbling. See murmuring." A quiet humor, as here, infuses the author's lilting prose throughout.
Finally, there is this, a sample among many of Marr's simple, direct, serene deliveries, which one can hope is catching: "What happens when the mysterious, unknown human self meets up with the even more mysterious unknown Self of God? When our desires interact with the desires of other people, there is give and take or a push and shove. Sometimes, unfortunately, there is a complete takeover of one by the other. With God, there may be pushing and shoving on our part, but God simply gives. The less we take and push and shove, the more we get. This is grace."  Ah, yes, that's what it is; now we know, with pleasure.
It is said of many a good book that it rewards rereading; that's true of this one, but oftener than usual; its cognitive and spiritual rewards are copious, and, to use the author's expression, "moving," inviting an extra measure of attention, for contemplation, meditation even.  I've called it a user's manual; one could see it as a field guide, or a roadmap, to human self-understanding as available in Scripture and properly enabled by Girard's ideas of revelation. But those images are too abstract; they belie this book's many enchantments, its effortlessly breathable sentencing more akin to the Rossini and Mozart operas it includes in its explanatory repertoire.
Jesus v. Abortion: They Know Not What They Do
reviewed by Elijah Null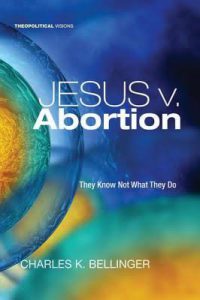 Charles K. Bellinger, Jesus v. Abortion: They Know Not What They Do. Theopolitical Visions. Cascade Books, 2016. 352 pages.
Two premises ground this thoughtful book. First, abortion must be understood within the context of a "dimensional anthropology" that considers the "roots of violent behavior." Second, we "ought to think about the abortion debate while looking to Jesus as a moral teacher." Bellinger pushes against the popular belief that pro-life advocates must only use secular arguments. Drawing on thinkers like Kierkegaard and Girard, he shows that the Bible offers invaluable philosophical, theological, and anthropological understandings. Using thinkers like Charles Taylor, he argues that what is conventionally understood as the secular/religious struggle is "in fact…a struggle between differing forms of religiosity." Bellinger, rightly in this reviewer's opinion, doesn't consider abortion as an isolated social question. Rather, he examines it within cultural, anthropological, philosophical, and theological contexts.
In Part One, "Understanding Violence (and Human Rights)," Bellinger sets forth a theory of violence. He enlists Kierkegaard to explain human anxiety as an awareness of our "incompleteness as human beings." This feeling arises because creation is an ongoing process wherein God calls us to relationship and spiritual growth. The serpent, on the other hand, "suggests to us that God is our obstacle and rival." Sin, therefore, should be understood as a refusal of God's invitation and a "self-willed alienation." How does this explain violence?  "The deepest root of violence," Bellinger proposes, "is resistance to the possibility of spiritual growth in selfhood."
Bellinger employs Mimetic Theory to show how those resistant to God's call band together; instead of remedying the sense of lack at their core by looking to God, they hide in a crowd and borrow its desires in hopes of finding fulfillment.  Scapegoating allows them to collectively blame an 'other' and individually avoid God's call to personal maturity.
He brings these understandings together in a framework that he calls "dimensional anthropology." Influenced by the work of Eric Voegelin, it considers how humans inhabit three main dimensions of reality: the vertical axis (the Great Chain of Being), the horizontal axis (our relation to others), and individual selfhood. This framework provides a way to understand good and evil action: "good moral action arises out of holding the dimensions together in creative harmony; evil action arises out of tearing the dimensions apart and placing them at war with each other." When we fail to inhabit these dimensions proportionally, it corrupts our notions of rights and rights language. Corrupt rights language serves the cause of the persecutor rather than the victim. With these theoretical understandings in place, Bellinger turns to the issue of abortion.
In Part Two, "Arguments: Superficial and Deep," he responds to different pro-choice arguments using the theoretical framework he established in Part One. He also draws heavily on the Gospels to illuminate what's at the heart of these debates. Below, I describe Bellinger's chapter that deals most directly with Girard's thought.
Chapter Nine is titled "'I Desire Mercy, Not Sacrifice': Rene Girard on Contemporary Scapegoats." Bellinger begins the chapter by presenting the pro-choice arguments of Judith Jarvis Thomson and Eileen McDonagh. They argue that abortion can be justified as self-defense. Bellinger quotes McDonagh's work Breaking the Abortion Deadlock:  "Even in a medically normal pregnancy, the fetus massively intrudes on a woman's body and expropriates her liberty…the fetus's imposition constitutes injuries sufficient to justify the use of deadly force to stop it." For McDonagh, a mother's sense that her bodily freedom is compromised by an unwanted pregnancy constitutes that pregnancy as an act of violence perpetrated by the inhabitant of her womb. Bellinger observes that in arguments like this, the Thomistic scheme of intellect guiding will and emotions is reversed. Now, "the emotions are in the driver's seat," the will follows the emotions, and the intellect provides justifications for desires.
Turning to Girard, Bellinger explains how the Bible's revelation of the victim's innocence has affected Western culture profoundly. Now, advocates must attempt to show their cause to be consonant with the protection of victims. Bellinger contends that McDonagh's reasoning—that the woman, rather than the unborn, is the victim that needs protection—errs because it suffers from what Girard identified in Deceit, Desire, and the Novel as the "illusion of autonomy to which modern man is passionately devoted." That is, the position that presents the mother as victim proclaims the autonomy of its desires and actions, while in reality it is a violent mimetic mob whose victims are the unborn. McDonagh, like the Pharisees that Girard exposes so well, is essentially saying, "People in the past were violent, oppressive, tyrannical, but we are not, because we are autonomous."
Bellinger continues his analysis of the mother-as-victim argument by drawing on Bernadette Waterman Ward's excellent essay "Abortion as Sacrament: Mimetic Desire and Sacrifice in Sexual Politics." Bellinger summarizes Ward's argument thus: "When women mimetically conform themselves to the male world, the conflict that develops requires an outlet, a scapegoat." For Ward, the sacrifice of the unborn is connected to a larger mimetic order, one in which women feel great social pressure to imitate the "wombless male." Bellinger ends the chapter with firsthand accounts from women who've had abortions, showing how they conceive of abortion as a justified sacrifice. (One account provides a fascinating—and chilling—example of double transference. A Filipina woman recounts how her aborted daughter comes to her in dreams as a messianic figure with "dark brown crescent moon for eyes and a fiery tongue like her mother…. She rejoices in love, forgiving me again and again.")
In other chapters in this section, Bellinger uses a discussion of nominalism and moral realism and Eric Voegelin's critique of modernity as tools to make transparent the deeper arguments of the pro-choice side while grounding his critiques in dimensional anthropology. "To sum up," he ends Part Two, "when people refuse to inhabit the dimensions of reality in a balanced way, they will be in flight from the Center, from that point where the dimensions intersect."
Part Three, "Historical Reenactments," is an in-depth exploration of the methodology, validity, and usefulness of historical analogies and reenactments as they relate to the issue of abortion. He begins by drawing comparisons between the abortion debate and the conflict over American slavery. In both conflicts, the opposing sides each used moral arguments and rights language to justify their cause. Not unlike the supporters of slavery, the Roe v. Wade decision transformed rights language so that instead of preventing violence, it facilitated it. A perverse application of rights language to unjust causes is possible because most of us have only been "semi-converted" by the Gospel's revelation of the innocence of the victim.
The corrosive influence of the Roe v. Wade decision can also be seen in academia, where some academics have blatantly rewritten the historical narrative to justify abortion. A prime example of this is the "Historians' Brief," an amicus curiae submitted during the 1989 Webster Supreme Court case. Written by professional historians in favor of abortion, it makes claims about abortion attitudes and practices in American history. After analyzing the document as well as the secondary literature on it, Bellinger concludes:  "My considered judgment on the 'Historians' Brief' is that it is a train-wreck of scholarly malpractice."
Additionally, Roe v. Wade has inverted the mission of the medical community. Instead of being agents of life, many medical professionals have become agents of death who believe they are doing the community a service by performing abortions. Bellinger finds an example of this kind of self-understanding in Kermit Gosnell, the Philadelphia doctor who was sentenced to life in prison for killing "babies who had been born alive after attempted abortions." Gosnell's interviews and correspondence show that he believed his actions were benefitting the community. Although Gosnell is admittedly an extreme case, he exemplifies in a dramatic fashion a belief common to all abortion providers: "killing the developing inhabitant of the womb […] is a benefit to humanity." Bellinger draws parallels between the vocational understanding of abortion providers and that of Dostoevsky's Grand Inquisitor.
One way to undo the damage done by Roe v. Wade, Bellinger argues, is through learning the moral lessons that history teaches. He engages several thinkers who show what this looks like. For example, he cites sociologist William Brennan's studies that show how language is used to degrade a class of people—thus making them subhuman—before violence is used against them. This can be seen in the Shoah, American slavery, and abortion.
Using Girard, Bellinger shows that the subtitle of his book, "they know not what they do," contains a crucial understanding: the persecutors—in this case abortionists—are unaware of their scapegoating. Further, the culture not only fails to critique their scapegoating, but actually facilitates the violence. He dedicates a chapter to thinkers, such as Simone Weil and Philip Reiff, who critique the broader cultural constructs that make the culture of abortion possible. How then, will unconscious scapegoaters in a corrupt culture come to see their complicity?
Part Four, "The Way Forward," includes pro-choice to pro-life conversion stories. He focuses on the conversions of women, whose stories are especially powerful since they challenge the cultural myth that pro-life advocates seek to oppress women. These "Saula of Tarsus" accounts, as Bellinger calls them, are women's accounts of how they came to inhabit the anthropological dimensions more fully, leading them to see abortion in a new light. In their pre-conversion phase, the women—characteristic of the abortion culture—are intensely focused on the individual dimension. Through different experiences, the women grow and come to understand themselves as inhabiting all the dimensions. In other words, Bellinger suggests that when we relate rightly to God, ourselves, and others, the immorality of abortion becomes clear.  Bellinger notes that these are conversions in the sense that Girard understood them: "Conversion, in other words, is the fruit in human lives of the work of the Holy Spirit, who is continually breaking down copied forms of desire and false justifications of violence."
The author uses the final chapter, subtitled "Win the Person, Not the Argument," to ask his readers to take what they've learned and use it wisely. The ultimate goal is to help others to accept God's invitation to maturity, part of which is fully inhabiting the dimensions of life. "To state what is objectively true," Bellinger warns, "may backfire when one's goal is to help people become subjectively mature." The enemy is not the 'other'—that kind of thinking is exactly the problem with the world—the enemy is spiritual immaturity. Our aim should be to help others, with the help of the Holy Spirit, to grow into a "more expansive way of thinking and living."
The abortion debate often feels stale because the focus is too narrowly drawn, leading the conversation into dead ends. Widening the perspective and offering new avenues through which to think about this contentious topic, Jesus v. Abortion is a model for engaging culture thoughtfully and rigorously from a theological perspective.
---
AAR launch of
René Girard and Raymund Schwager:
Correspondence 1974–1991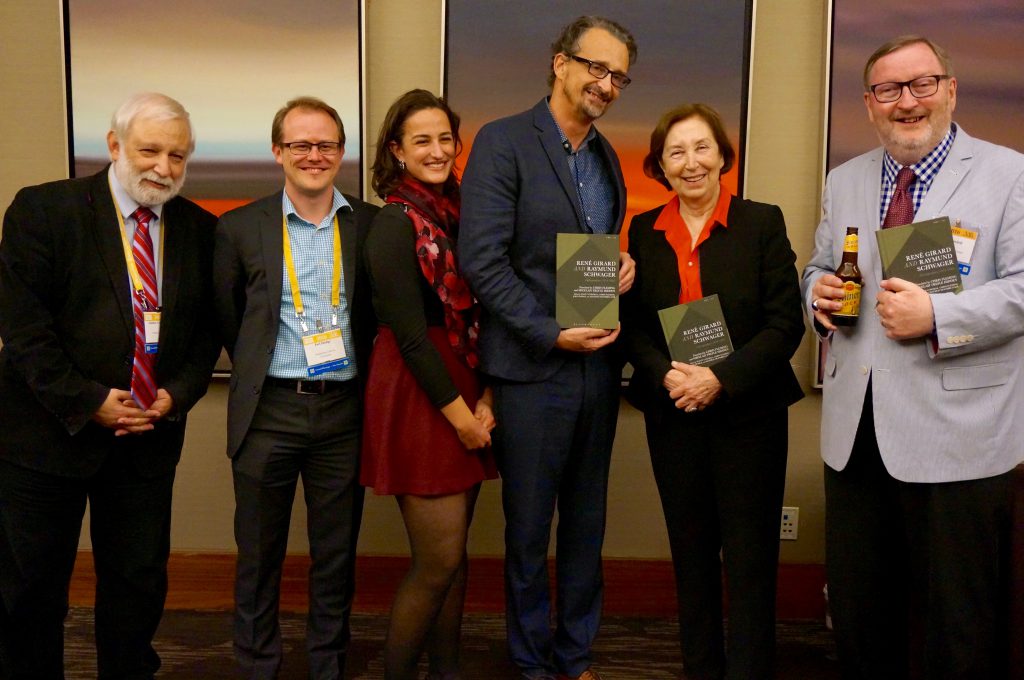 From the reception at the meeting of the American Association of Religion in November celebrating publication of the English translation of the  Girard-Schwager correspondence, reviewed in Bulletin 50, left to right: Sandor Goodhart, Joel Hodge, Jessica Tackett (Bloomsbury), Chris Fleming and Sheelah Treflé Hidden (translators), and Scott Cowdell (with beer). Matthias Moosbrugger was also part of the editorial team, with Scott, Chris, and Joel, but was unable to be present.
---
The Bulletin will continue to feature twice a year, a bibliography of published work pertaining to the work of René Girard and mimetic theory. If you would like to submit information about a work that has not yet appeared in any of these bibliographies, available online, see the form at the end
---
If you have a news item or would like to write a report on an event, please contact the editor.