A celebration of René Girard's 100th birthday:
The future of Mimetic theory
Conference of the Colloquium on Violence and Religion
In partnership with Association Recherches Mimétiques
hosted by
The Catholic Institute of Paris, June 14-17, 2023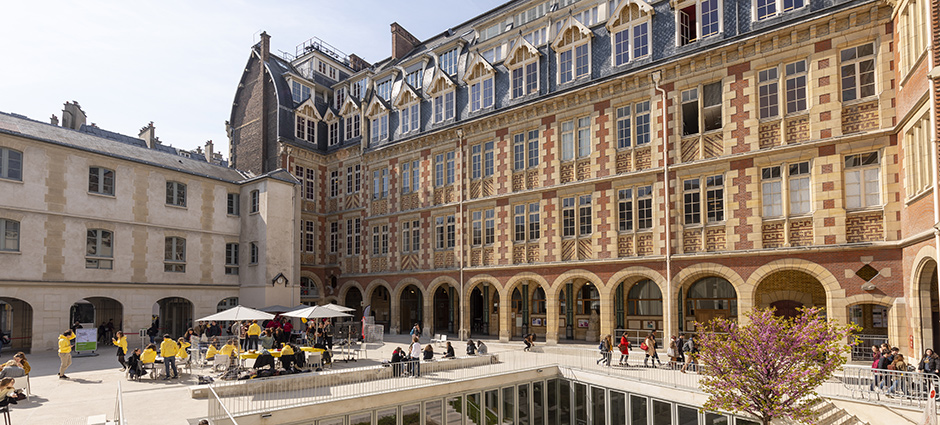 The COV&R 2023 conference returned to the work and the life of the author of Violence and the Sacred by placing both in the climate of urgency which was Girard's when he left Europe in 1947 and which is still ours, at a time when war is knocking on our doors. Inspired by this moment to reflect on the past, present, and future of mimetic theory, practitioners of mimetic theory in any setting and scholars in every field—literary theory, anthropology, sociology, psychology, theology, moral and political philosophy, economics, biblical hermeneutics, film studies etc.—came to Paris for conversation and reflection.
Meeting Information
Keynote Speaker
Thomas Pavel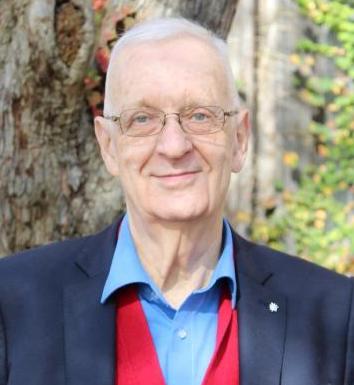 Thomas Pavel taught French and Comparative literature at the Université du Québec à Montréal, at Princeton University, and at the University of Chicago. In 2005-2006, he was a visiting professor at the Collège de France, where he gave a course on "How to listen to literature". He is the author of several books, including Fictional Worlds (1986), L'Art de l'éloignement: Essai sur l'imagination classique ("Art as distance. The neo-classical imagination", 1996); The Spell of Language: Post-structuralism and Speculation (1988, revised edition, 2001), and The Lives of the Novel (2013).
Keynote Address
Temptations and Warnings
René Girard on Literary Fiction
In his first book, Deceit, Desire and the Novel, René Girard launches a new way of reading literature, based on a strong, surprising, moral reflection. To understand human feelings and action, he argues, literature focuses on the close links between noteworthy individuals and their models and rivals. Some characters, few in numbers, find the sources of their passions and convictions within themselves. Most often, however, especially since the nineteenth century, the protagonists of novels, lacking this power, imitate instead the desires exhibited by fashionable models, which leads them wildly to compete with worthless rivals. These novels, Girard shows, denounce the temptations of dogmatic individualism and warn their readers about some of the most serious dangers of modern societies.
Plenary Lectures and Panels
James Alison, Theologian (Imitatio) – A Girardian approach to the virtue of humility
Mark R. Anspach, Anthropologist (Marcel Mauss Institute / Imitatio) – The Oedipus Case.
Round-table discussion: Sophocles' Oedipus Retried
Marinela Blaj, Anthropologist (University of Alexandru Ioan Cuza) – Punic Carthage. The theories of René Girard and the braudelian "longue durée"
Elisabetta Brighi, Lecturer in International Relations (University of Westminster) – Towards a Mimetic Theory of Terrorism
Barbara Carnevali, Philosopher (School of Advanced Studies in Social Sciences – EHESS) – Deviated transcendence. Girard's legacy for social philosophy.
Benoît Chantre, Editor, essayist and president of ARM (ARM / Imitatio) – Round table discussion: René Girard, an intellectual biography 
Life and times of René Girard
Vincent Delecroix, Philosopher and novelist (Practical School of Advanced Studies) – Cain and Abel
Chantal Delsol, Philosopher, member of the Institut de France (Academy of Moral and Political Sciences) – Violence et Apocalypse à l'époque post-moderne
Paul Dumouchel, Philosopher (Ritsumeikan University / Université du Québec ) and vice-president of ARM – Round table discussion : René Girard, an intellectual biography
Things Hidden
Jean-Pierre Dupuy, Philosopher (Stanford University) – Battling to the atomic end
Sandor Goodhart, Professor of English and Jewish Studies (Purdue University) – Round-table discussion: Sophocles' Oedipus Retried: Reading Sophocles, Genesis, and the Future of Mimetic Theory.
Reading René Girard Reading: The Prophetic in Literature and the Bible

Simon De Keukelaere, Theologian and linguist (Catholic archdiocese of Vienna) – Mimetic desire, literature and the desire for God
Trevor Cribben Merrill, Professor of French Literature and Novelist (Imitatio) – Girard, Platon and the poets
Christine Orsini, Philosopher vice-president of the ARM – Round table discussion: René Girard, an intellectual biography
The question of truth
Jean-Michel Oughourlian, Psychiatrist and essayist – Towards a new mimetic psychiatry
Wolfgang Palaver, Philosopher and theologian (University of Innsbruck and COV&R) – An Innsbruck Outlook on the Future of Mimetic Theory
Martha Reineke, Philosopher and President of COV&R (University of Northern Iowa) – Introduction to Mimetic Theory
Round-table discussion: Sophocles' Oedipus Retried
The House of Labdacus: On Kinship and Sacrifice
Camille Riquier, Philosopher, Dean of the Faculty of Philosophy of the ICP – Round table discussion: René Girard, an intellectual biography
Laughing and crying to understand. Girard and Bergson
Jérome Thélot, Professor of Literature, essayist and translator (University of Lyon) – A reading of Oedipus Rex
Round-table discussion: Sophocles' Oedipus Retried
Andreas Wilmes, Philosopher and Director of the Philosophical Journal of Conflict and Violence (PJCV), Pázmány Péter Catholic University – Budapest) – Apocalypse, Technology, and the Future of Mimetic Theory
Frédéric Worms, Philosopher and director of the Ecole Normale Supérieure in Rue d'Ulm – The unique problem of radical violence: Michel Serres and René Girard
Book Sessions
A COV&R annual meeting tradition, book sessions highlight significant recent publications in mimetic theory, feature panelists' critical commentaries on the book, and offer attendees an opportunity to engage authors and/or editors in conversation.  Purchase these books at the following these links:
Members can purchase Violence and the Oedipal Unconscious: vol. 1 The Catharsis Hypothesis and Toward an Islamic Theology of Nonviolence from MSU Press at discount.
Transforming the Sacred into Saintliness: Reflecting on Violence and Religion with René Girard published by Cambridge
All Desire is a Desire for Being: Essential Writings published by Penguin Modern Classics
Learn about the authors of these books.
Overviews of Mimetic Theory
En Français:
Présentation de la théorie mimétique par René Girard
In English:
Matthew Packer interviews Luke Burgis on his book Wanting
Raymund Schwager, S.J., Memorial Essay Contest
The essay contest winners and their papers will be posted shortly.