Contents
Letter from the President: Partnering with Theology & Peace, Martha Reineke
Editor's Column: Playing with Mimetic Theory, Curtis Gruenler
COV&R Sessions at the American Academy of Religion
Lumen Christi Summer Seminar in LA
Sermon: Love in the Time of Corona by Jeremy Alberg
Wolfgang Palaver, Transforming the Sacred into Saintliness: Reflecting on Violence and Religion with René Girard, reviewed by Martha Reineke
Anthony W. Bartlett, Seven Stories: How to Study and Teach the Nonviolent Bible, reviewed by Woody Belangia
Jean-Michel Oughourlian, Psychopolitics: Conversations with Trevor Cribben Merrill, reviewed by Andrew McKenna
---
Letter from the President

Partnering with Theology & Peace
Martha Reineke
University of Northern Iowa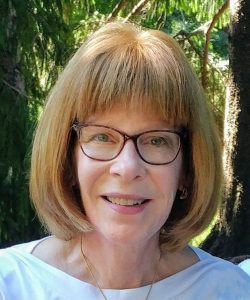 With this column, I continue my "getting to know you" conversations with COV&R's partner organizations. Although most of these organizations are already familiar to COV&R members, I've realized that COV&R's relationship could be more intentionally mimetic, and in a positive way! Who are we when viewed from the vantage point of these organizations? How can we get to know our partners better? How might we strengthen our organizations by enhancing our partnerships? In this issue of the Bulletin, I'm sharing features of recent interview that I conducted with Preston Shipp, current president of Theology and Peace (T&P), and Susan Wright, past president. Prior to my interviews, I knew very little about T&P. Their annual meetings have always been when I have been teaching May term. In 2020, thanks to much-appreciated financial support and planning facilitated by Suzanne Ross and staff from the Raven Foundation, the conference was held on a virtual platform. After attending several of the sessions, I realized that I wanted to become more familiar with T&P. I welcome the opportunity to share with all of you what I have learned. I have been inspired by my conversations to wonder about ways that T&P and COV&R might strengthen our relationship. 
If T&P were to have its mission captured on a banner, Preston told me, the banner would read, "Subverting the Matrix of Human Violence." Susan shared that T&P is "a forum for people within the church—theologians, clergy, laity, activists, authors—anyone interested in articulating a theology that addresses the current crisis the church is confronting with its long history of retributive models of atonement theory and their fallout. T&P is an organization for persons interested in something more transformational and attentive to community building that will transcend the divisive issues that have plagued Christianity. T&P hopes to support efforts to grow congregations that are communities of peace, providing education for clergy and laity to receive the good news of mimetic theory. This theory can revive their ministries by helping them to address Christianity's complicity with structural violence." 
---
  Editor's Column
Playing with Mimetic Theory
Curtis Gruenler
Hope College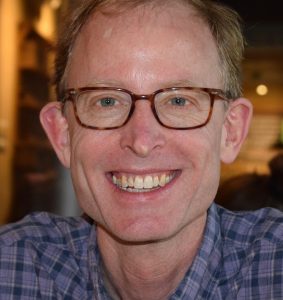 Positive mimesis—imitation that avoids rivalry and enhances communion—no doubt takes many forms, yet I suspect that most of them involve an element of play or a spirit of playfulness. I've been thinking about this while working on a project about Dante's vision of perfected community in Paradiso. Dante's heaven is profoundly playful, though seeing this takes some imagination because of his weighty themes and dense poetry. In everyday life, too, it takes imagination to find playful alternatives to the cycles of habitual rivalry and conflict we are prone to. What are the practices of playful community Dante helps us learn to imagine? One is the idea of overaccepting from the theory of improvisation: responding to another not with just a "no" or a mere "yes," but with a "yes and." Sam Wells has explored overaccepting as an approach to Christian ethics in Improvisation, and Scott Cowdell translates it to a vertical, theological register in chapter 7 of René Girard and the Nonviolent God. I want commend two other resources for conceiving the dynamic play of positive mimesis.
The first is a great little book called Finite and Infinite Games by James Carse, an emeritus professor of the history and literature of religion at New York University, who died on September 25, 2020. Carse begins: "There are at least two kinds of games. One could be called finite, the other infinite. A finite game is played for the purpose of winning, an infinite game for the purpose of continuing the play." He goes on to unfold, in a provocative, aphoristic style, a universe of implications—social, political, spiritual—from this basic distinction.
Publication News
I'm very pleased to announce a theme issue of the journal Christian Scholar's Review on "The Promise of Mimetic Theory as an Interdisciplinary Paradigm for Christian Scholars," which I edited. My introduction gives an overview of work on mimetic theory across the disciplines. Other articles include: a wide-ranging integration of mimetic theory with work on conflict in social psychology by COV&R board member Kathy Frost; "Without Rival: Mimetic Theory in a First-Year Seminar" by book review editor Matthew Packer; "Between the Gospel and Myth: The Biblical Critique of Persecution in Cane, Sanctuary, and Beloved," by Martin Kevorkian; and "From Violence Loop to Conversion Spiral: Mimetic Theory and Communities of Care for Children with Disabilities," a dialogue in which my colleague from Hope College's Social Work program, Dennis Feaster, and I discuss the work we presented at COV&R's 2019 annual meeting at Innsbruck. The complete contents will soon be available at christianscholars.com. You may also email me  if you would like me to send it as a pdf file.
Michigan State University Press has announced Violence, the Sacred, and Things Hidden: Discussion with René Girard at Esprit (1973), translated by Andrew J. McKenna, in the series Breakthroughs in Mimetic Theory, scheduled for November 2021.
The deadline for submissions to the special issue of Xiphias Gladius on "Positive Mimesis: Education and Mimetic Theory" has been extended until March 31, 2021. Here is the announcement.
---
Forthcoming Events
2021 COV&R Annual Meeting at Purdue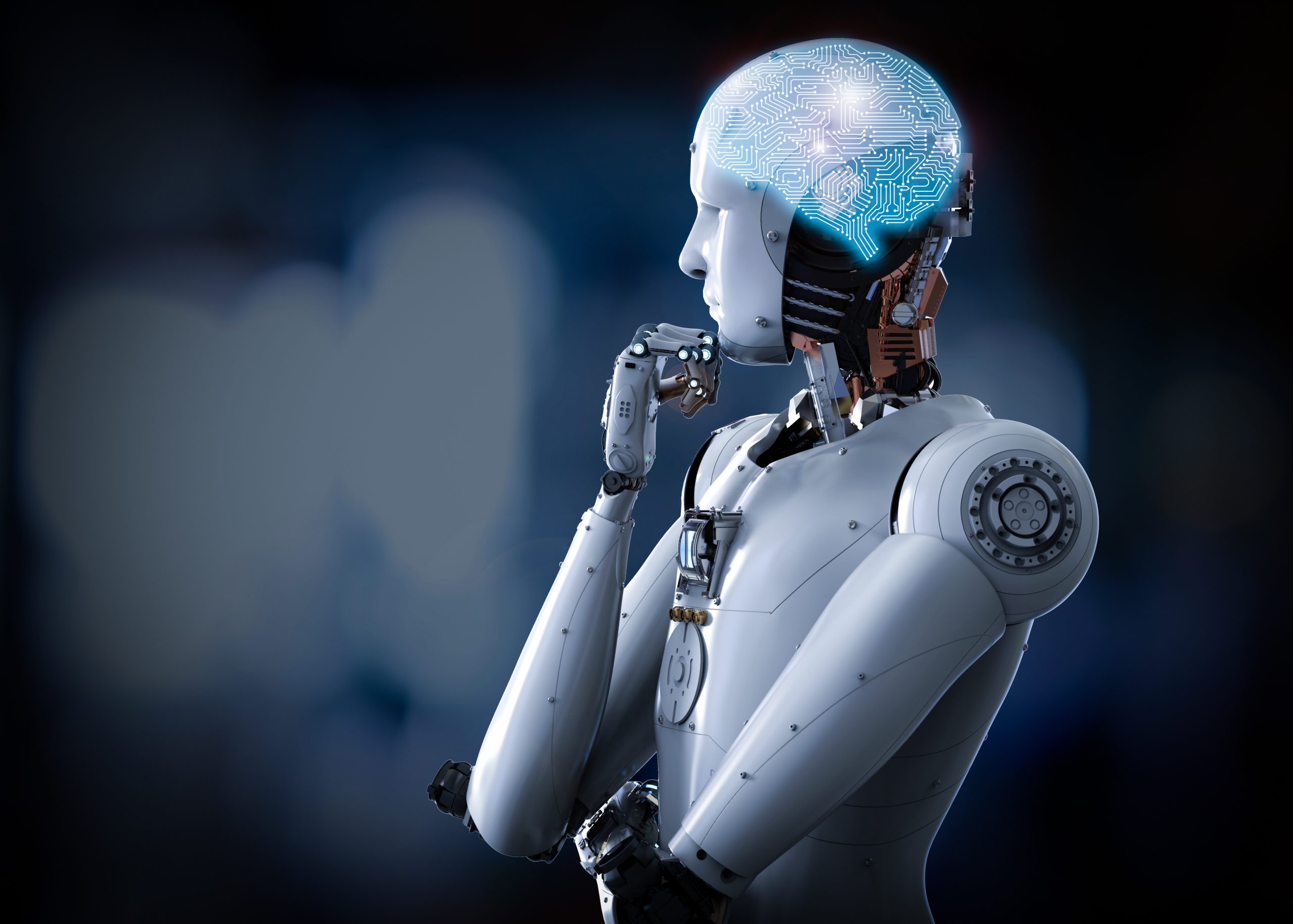 "Desiring Machines:
Robots, Mimesis, and Violence in the Age of AI"
An online meeting of the Colloquium on Violence and Religion
July 7-10, 2021, at Purdue University
Sandor Goodhart and Tom Ryba
We are happy to announce that COV&R 2021 will take place as planned through the digital meeting platform utilized by Purdue Conferences. All meetings will be digitally recorded and available to conference participants and other registrants for downloading for up to one year following the conference. Information regarding registration will be forthcoming shortly through Purdue's conference website.
For a complete call for papers and further information as it becomes available, see the annual meeting page on the COV&R website.
All conference meetings will take place over the specified four days and be either plenary or concurrent and last roughly ninety minutes each. Moreover, all concurrent sessions will consist of up to three separate 90-minute meetings in separate virtual rooms. Given a schedule of papers that needs to accommodate papers delivered in real time by participants in Asian, Australian, British, European, and perhaps other time zones (as well as those in the United States), we anticipate the delivery of between 80 and 120 papers. We will also be particularly sensitive—given the nature of the topic and the goal of the conference—to leave as much time as possible for question and answer sessions. As has been customary at COV&R conferences for many years now, we will continue to encourage papers that are off-topic.
Although the conference will be online, we anticipate that the Raymond Schwager prize will continue to be awarded as in the past and the winners invited to prepare papers for delivery. More information on these contests will be forthcoming.
Finally, because this conference was originally planned for July 2020, a number of inquiries had already been received before the date of Purdue's cancellation of all in-person campus activities for the spring and summer. We have retained all such inquiries and see no reason in principle that a proposal already accepted would not be accepted in the present context for July 2021. But because of the new online format, we encourage all previous proposers to communicate with us once again and either remind us of your submission or resubmit your proposal to us before the May 1 deadline.
Please send abstracts of at least 150 words by May 1, 2021, to Sandor Goodhart.
All inquiries will be acknowledged and paper givers will be notified no later than May 15, 2021.
---
American Academy of Religion Annual Meeting
San Antonio, Texas, November 20-23, 2021
Call for Papers for COV&R Sessions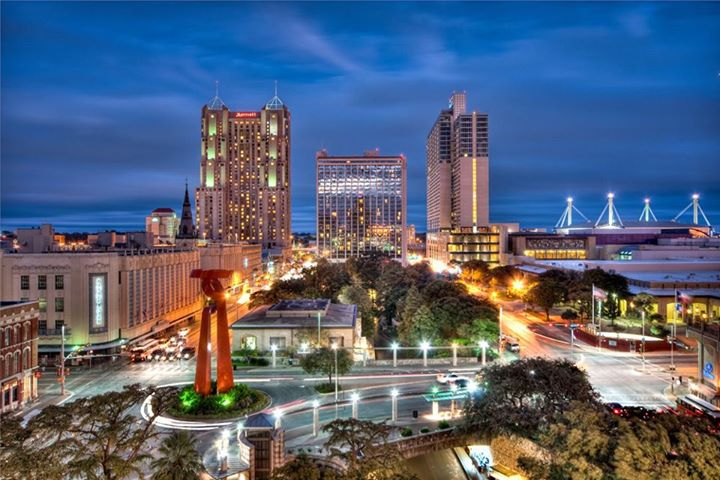 Convener: Grant Kaplan
Board of Advisers: Martha Reineke, Brian Robinette, and Chelsea King
The Colloquium on Violence & Religion section invites paper proposals on the following themes:
Papers related to the pandemic that apply mimetic theory to analysis about the pandemic and what it reveals about our common humanity, with particular attention to religious themes
Topics related to an examination of mimetic theory in relation to the theme of friendship, for example, around the themes of friendship and religious experience, friendship in the context of us/them bias in society, friendship in conflict and reconciliation, and the theme of social friendship in conversation with the recent papal encyclical "Fratelli Tutti,"
Topics related to eucharistic practice and the theme of spirituality
In addition, we invite a panel proposal on recent books related to mimetic theory, in particular, Giuseppe Fornari's Dionysus, Christ, and the Death of God (Michigan State Press, 2020).
Proposals should be between 200-500 words and will be judged anonymously through the AAR's INSPIRE portal, where proposals should be submitted. The deadline has been extend to March 8.
---
The Thought of René Girard: Understanding the Faith in a Secular Age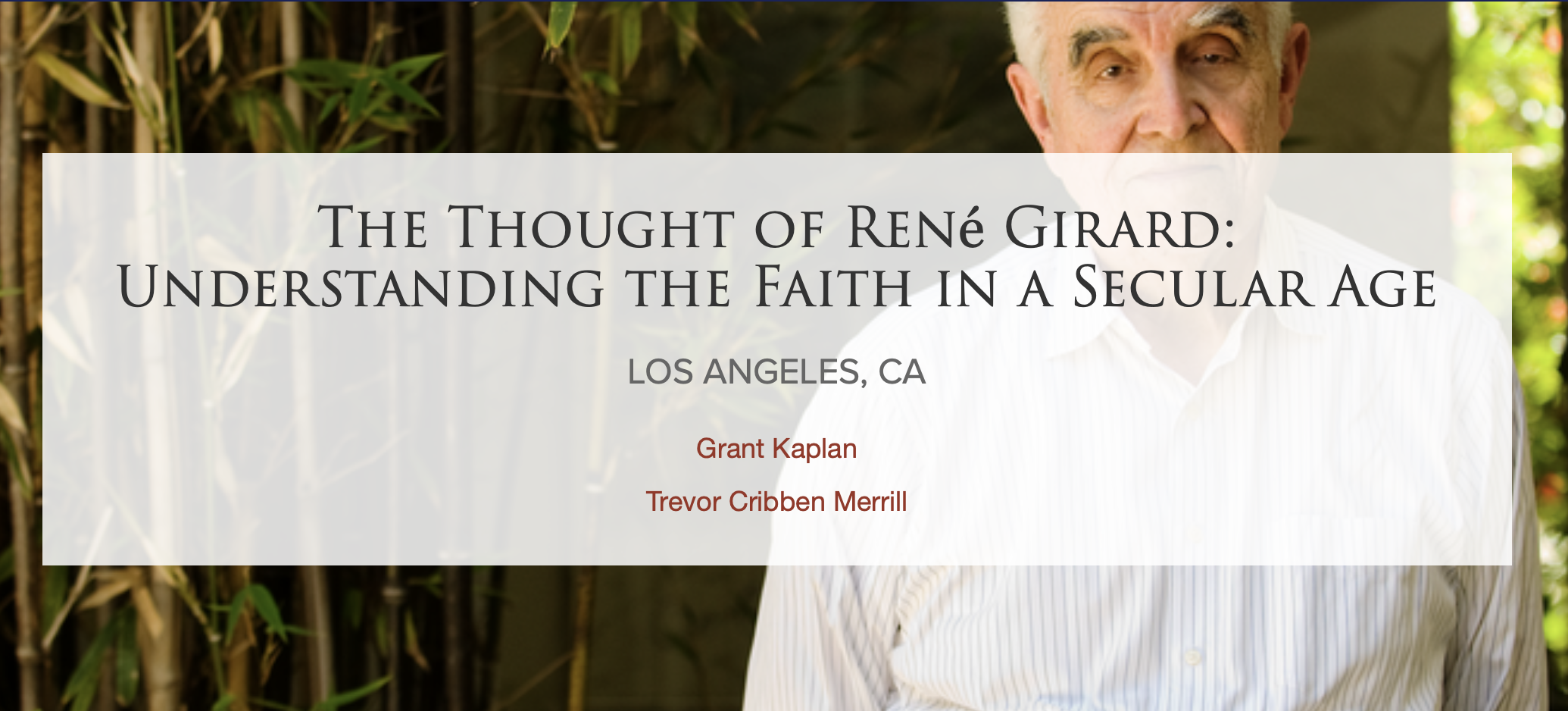 July 25-31
Los Angeles, CA
Summer Seminar for Undergraduates: "The Thought of René Girard: Understanding the Faith in a Secular Age," led by Grant Kaplan and Trevor Cribben Merrill in Los Angeles, CA, July 25-31, 2021. Sponsored by the Lumen Christi Institute. Registration is open.
---
Partner News
Thank You to Survey Respondents
Suzanne Ross
The Raven Foundation
Thank you so much to the 41 COV&R members who responded to our survey requesting feedback after the Mimetic Invitations Launch Party in November 2020. This was a joint event hosted by COV&R and the Raven Foundation. If you missed the event, you can watch the recording here and add your responses to the survey here.
The responses reflected an enthusiasm for efforts to make mimetic theory more accessible to general audiences, an enthusiasm shared by the COV&R Board. Many mentioned particular groups they were interested in reaching with mimetic insights such as people engaged in youth work and spiritual formation, organizational consulting, and those working for social change. Respondents encouraged the use of podcasts and YouTube videos that introduce folks new to mimetic theory to its ideas and relevance.
At the Launch Party I mentioned a new initiative called The unRival Network to explore applications of mimetic theory to the areas of peacebuilding, conflict resolution, and social change. We feel there is untapped potential here to engage new audiences and with any luck, to attract donors interested in finding solutions to the problems of rivalry, partisanship, conspiracy thinking, and supremacist ideologies. I invite you to visit the website and share stories you have about solving conflict and the efficacy of nonviolence.
News from the Raven Foundation
This year at the Raven Foundation our theme is Unlearning Violent Christianity. We have just published a new e-book by Adam Ericksen on the topic and are planning a variety of events and conversations we hope you can attend. Stay up to date and get a free copy of the e-book by subscribing to the Olive Branch. Recently, Adam interviewed public theologian and COV&R friend Brian McLaren on Brian's book, Faith After Doubt. You can listen to this wonderful podcast about the value of doubt on your favorite podcasting platform. You can also find a full chapter from Brian's book called Faith, Belief, and Revolutionary Love. And if you haven't visited Raven in a while, check out our new look on our homepage! We hope to see you on Facebook and at our online events soon. 
---
Sermon
Love in the Time of Corona:
A Christian Perspective
Jeremiah Alberg
International Christian University
Editor's note: The following is a sermon delivered by former COV&R president Jeremiah Alberg at the church that serves International Christian University in Tokyo, where he teaches.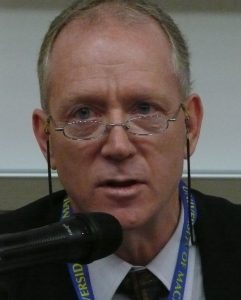 Praise the Lord!
O give thanks to the Lord, for he is good;
for his steadfast love endures forever.
Who can utter the mighty doings of the Lord,
or declare all his praise?
Happy are those who observe justice,
who do righteousness at all times….
Then they attached themselves to the Baal of Peor,
and ate sacrifices offered to the dead;
they provoked the Lord to anger with their deeds,
and a plague broke out among them.
Then Phinehas stood up and interceded,
and the plague was stopped.
And that has been reckoned to him as righteousness
from generation to generation forever.
(Psalm 106:1-3, 28-31)
I want to speak today about the plague, about the pandemic through which we are living and about what we might learn from it. We have been praying for those who suffer from it, praying for people to be kept safe, for people to recover, for the repose of the souls of those who have died. Our prayers imply faith in a God who has power over this disease. We believe that God is allowing this happen, that it is not beyond his providence, not outside of his love. I would like, then, to explore a bit what that might mean for us. I want to begin with something that might seem at first unrelated to the pandemic, but is, I think, actually quite at its center. It is something that is not unique to Japan at all, but there is a "Japanese version" of it.
---
Book Reviews
For inquiries about writing a book review or submitting a book for review,
contact the book review editor, Matthew Packer.
---
Into Saintliness
Martha Reineke
University of Northern Iowa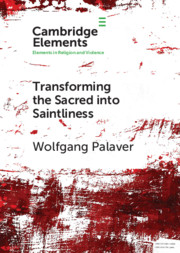 Wolfgang Palaver, Transforming the Sacred into Saintliness: Reflecting on Violence and Religion with René Girard. Cambridge University Press, 2020. Pages: 96.
Perhaps more intensely than at any time in recent memory, we are grappling on a global basis with intersections between religion and violence. In the US, we struggle to comprehend a violent conjunction of Christian nationalism and white supremacy during the insurrection on January 6, 2021. In recent years, Orthodox Jewish communities in the United States have been under siege from domestic terrorists whose ideology is steeped in antisemitism even as synagogues in Europe have been placed under guard and their congregants now hide their yarmulkes under baseball caps when out in public. Since 9/11, widespread Islamophobia has become a counterpoint to bombings in Europe, the Mumbai tragedy, as well as violence in the Middle East with its associated flood of refugees. In view of this unrest, Transforming the Sacred into Saintliness is a particularly compelling read. 
This volume is a new entry in the Cambridge Elements series on "Religion and Violence," which was developed by Cambridge University Press in the years since the 9/11 attacks to bring scholarly insights to bear on violence motivated by religious beliefs. Available as a reasonably priced paperback or as an e-book, it draws on research Palaver conducted during the fall of 2018 in a workshop on religion and violence at Princeton University's Center for Theological Inquiry. As Palaver participated in discussions with scholars representing a diverse range of disciplinary and thematic approaches to the problem of religion and violence, he had an opportunity to explain the distinctive contribution René Girard's mimetic theory makes to understanding this issue. Transforming the Sacred into Saintliness is a most fortunate result of that effort. 
---
Seven Stories
Woody Belangia
Independent Scholar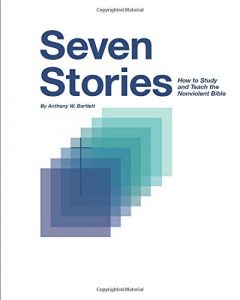 Anthony W. Bartlett, Seven Stories: How to Study and Teach the Nonviolent Bible, Hopetime Press, 2017. Pages: 235.
Seven Stories: How to Study and Teach the Nonviolent Bible had its origins in a group bible study that Tony Bartlett led over eighteen years. The resultant study guide, suitable for groups or individuals, is organized as numbered "stories," each of which is divided into a "cycle" of three "lessons." The first two lessons in each cycle focus on the Old Testament scriptures and the third examines how Jesus and the Gospels draw upon those scriptures. The aim of each story is to show how "Jesus' teaching and practice of nonviolence are rooted in the deepest and most dynamic levels of the Old Testament" (8). Each cycle and lesson begins with learning objectives, key texts, major points, and concepts. Each lesson ends with lesson questions, personal reflection questions, glossary of terms, and references to resources for deeper exploration. I found these prefixes and suffixes to be quite helpful, as were the many sidebars sprinkled throughout the text. The typography is clear and there are many evocative photographs that illustrate the themes under discussion. It is a book meant to be used as much as read, as evidenced by the large margins for note-taking. 
Bartlett lists three principles that inform the book's interpretive strategy: historical-critical method, the "anthropological lens" of the work of René Girard, and "a faith relationship with a God of nonviolence" (9). Seven Stories reads the Bible as an "evolving human document" (29) and "a progressive engine of disclosure" (26) that "must carry within itself a critique of its own theological forms" (9). Bartlett writes that the Bible's "authority lies within the transformative process itself, with its slow, gentle but unfailing agency to bring creation to perfection in peace and love" (12).
---
Sacrificial Politics
Andrew McKenna
Loyola University, Chicago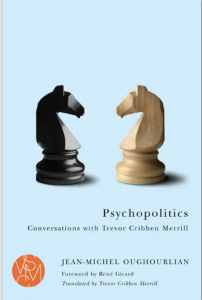 Oughourlian, Jean-Michel. Psychopolitics: Conversations with Trevor Cribben Merrill. East Lansing, MI: Michigan State University Press, 2012. Pages vii + 148.
Seventy years ago, the eminent political philosopher Raymond Aron remarked that "people vote their passions, not their interests." It is a truism systemically ignored by policy wonks and successfully orchestrated by demagogues worldwide. Richard Hofstadter's The Paranoid Style in American Politics (1964) remains a classic study of it in US politics, where an unseemly, defensive tribalism has become normalized of late. The "more perfect union" intended by our constitution is undergoing a reconfiguration of the belonging-identity nexus in the form of uniting over against others, as if exclusion were the precondition for legitimate inclusion. Aron's and Hofstader's insights receive a focused, coherent elucidation—through René Girard's manifold exploration of mediated, mimetic desire as it leads to conflict—in the present volume, a sustained conversation between Trevor Cribben Merrill and Jean-Michel Oughourlian, long a professor of Clinical Psychopathology at the University of Paris, co-author of Girard's Things Hidden Since the Foundation of the World, and author of three other books on mimetic theory. Oughourlian aligns Girard's insights with "the great sages, wise men and philosophers" (81, counting, among others, Machiavelli, Sun Tzu, Spinoza, as well as the Dalai Lama, Gandhi, and Martin Luther King), who come in for telling quote and commentary.
Girard's project began as a study of the modern novel, from Cervantes through Proust in Deceit, Desire and the Novel, and in his last book, Battling to the End, his thinking extends to geopolitics, an exercise he labels "mimetic history." This ambition was already embedded in his first book as it tracks the passage from external mediation, where the model for our desires is beyond the reach of competition, to internal mediation, where our models inhabit our own lived world and therefore are often primed to becomes rivals. De Tocqueville encapsulated this transformation neatly in Democracy in America, remarking of revolutions that cancelled royal and aristocratic privilege from the social structure that they destined private citizens to competition among themselves: "They have abolished the privileges of the few and so they will be faced with the competition with everyone else." 
---
---